About this Event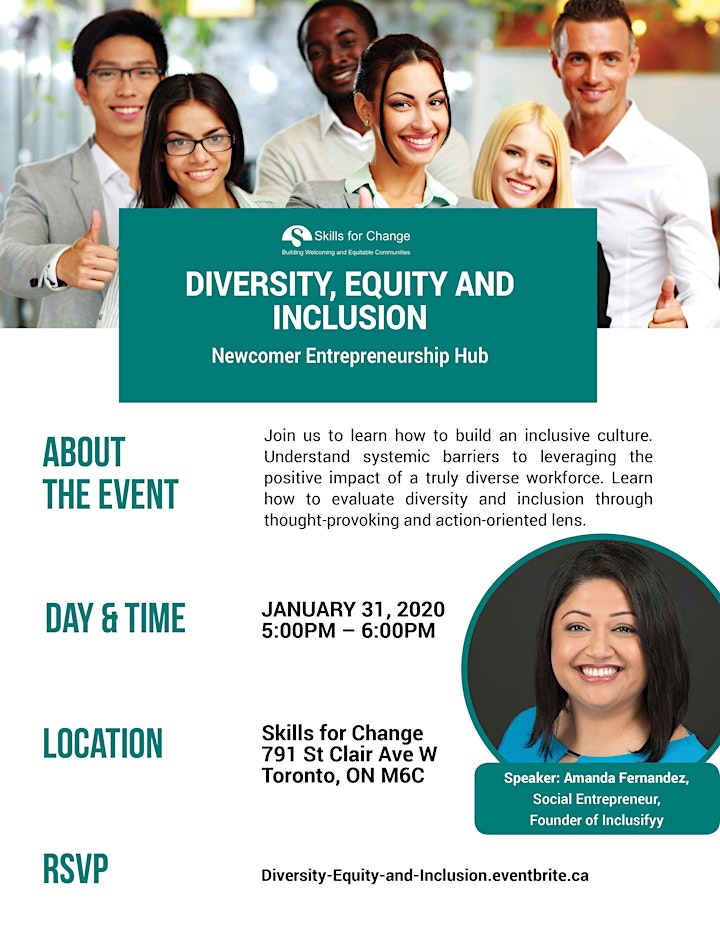 Topics:
Diversity, Equity and Inclusion in relation to
Systemic barriers in the workplace;
Entrepreneurship;
Innovation, sustainability and remaining relevant.
Speaker Bio:
Amanda Fernandez has lived in three different countries on two continents; experiencing new cultures and new ways of being and doing are critical to her self-development and the worldview she brings to the table. In her career as she grew through the ranks, diversity, equity and belonging were side-of-the-desk commitments for many organizations, and she intends to change this. She is a social entrepreneur and the founder of Inclusifyy, an entrepreneurial venture that matches high impact diversity, equity, and inclusion services with a bespoke innovation and Kaizen framework designed specifically for the public sector.She has a Master's degree in Information, and a Master of Business Administration (MBA).
LinkedIn: https://www.linkedin.com/in/amanda-fernandez-mi-mba-19aa94146/