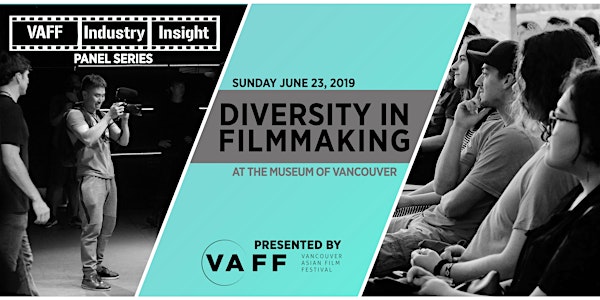 Diversity in Filmmaking Day | VAFF Industry Insight Panel Series & MAMM Kic...
Location
Museum of Vancouver
1100 Chestnut Street
Vancouver, BC V6J 3J9
Canada
Description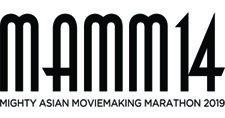 4 panels. 1 day.

This summer, the Vancouver Asian Film Festival kicks off its Mighty Asian Moviemaking Marathon campaign with a special VAFF Industry Insight Panel Series event, "Diversity in Filmmaking", happening on June 23rd, 2019 from 10:30 am- 5:30 pm in the Joyce Walley Room at the Museum of Vancouver.
Come spend the day with us to explore how people of colour are impacting various aspects of filmmaking and how others can do so as well. Our Creative Producers Mayumi Yoshida and Nach Dudsdeemaytha, as well as a guest moderator Joella Cabalu and Lee Shorten will lead 4 panel discussions in about different areas of film development and production, and one special panel with MAMM alumnae. The day will be geared toward providing insight and insider perspectives for aspiring and current filmmakers of diverse backgrounds, and those in the industry who aim to work with diverse representation both in front of and behind the camera.
Tickets are $10* per session or $30* for the whole day (day pass rate is only available online prior to the event!).
Student Rate: $5* per session (online only) - Studend ID required.
Online ticket sales will end at 10pm on Saturday, June 22, 2019 - Space is limited - get your tickets today!

Rush Tickets at the door $12 per session (dependent upon capacity).
*Eventbrite Fees will be applied to all purchases.

Schedule:

10:15 am - check in and get seated

10:30 am - PANEL 1: The Multi-Hyphenated Filmmakers - moderated by Joella Cabalu
Panelists:
Anaisa Visser, Diana Bang, Jason Karman, Raugi Yu

12:15 pm - PANEL 2: The Alumni Panel - moderated by Lee Shorten
Panelists:
Ana de Lara. Athena Han, Jerome Yoo, Milton Ng

1:00 pm - lunch break (Food Truck available outside parking lot!)

2:00 pm - PANEL 3: Getting Technical - moderated by Nach Dudsdeemaytha
Panelists:
Kaayla Whachell, Maxime Beauchamp, Neil Colango, , Sean William

3:45 pm - PANEL 4: The Future of Diversity in Film + TV - moderated by Mayumi Yoshida
Panelists:
Alejandro Yoshizawa, Jennifer Clement:, Omari Newton, Patrick Sabongui,


5:30 pm - Industry Mix & Mingle - Continue the discussion, socialize, and network with attendees, panelists and VAFF team members. (Venue: Bimini Public House at 4th and Maple)
Session Descriptions: Visit our VAFF.ORG for additional details:
www.vaff.org/diversityinfilmmaking-2019/

Traffic Advisory June 23, 2019: The area around Kitsilano / Burrard Bridge will be a hub of activity due to the Scotia Bank Vancouver Half Marathon. Please find information about road closures and traffic delays via the below link.
https://canadarunningseries.com/scotiabank-vancouver-half-marathon/the-weekend/#road-closures
Thank you to our sponsors and partners for making this event possible.