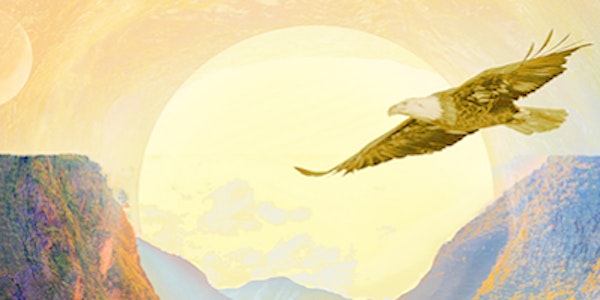 Divine Love, the Secret of Life—ECK Light and Sound Service (In-Person)
Location
Frank McKechnie Community Centre
310 Bristol Road East
Mississauga, ON L4Z 3V5
Canada
Divine Love, the Secret of Life
About this event
Everyone is warmly invited to our In-Person ECK Light and Sound Service to be held on Sunday, July 24, 2022, at 10:30 a.m. EDT (door opens at 10 a.m.). Location: Frank McKechnie Community Centre, Conference Room., 310 Bristol Rd. E., Mississauga, ON.
The service is titled, Divine Love, the Secret of Life.
"So when you ask the Creator, "Show me truth," be ready to receive it. You have to ask with a true and open heart.
Behind everything you do is the life pulse of the Holy Spirit, the Voice of God. The voice of God speaks to us as the light and Sound. This is what fills one with divine love.
Sing the word HU, a love song to God, and you will be opened up to divine love. Love will lead you to truth."
—Harold Klemp, The Sound of Soul, p. 17 (https://www.eckbooks.org/items/-1975-0.html)
At our ECK Light and Sound service you will hear inspiring speakers describe what life has taught them and how you can begin to understand your own spiritual lessons.
We have creative arts, and an opportunity to sing HU. A spiritual exercise that can open you to a greater understanding of what life is teaching you in the moment through direct exposure to the Light and Sound.
You are welcome to invite family and friends. We hope you can join us.
To review or download free ECK Soul Adventure eBooklets, follow this link: https://www.eckankar.org/ebooklets
To listen to the singing of HU or download the free contemplative HU App use the following link: https://www.eckankar.org/experience/hu-the-sound-of-soul/#huapp
The Eckankar Soul Adventure Magazine presents adventures of divine miracles, amazing spiritual artwork, and techniques to consciously connect with the God Current. Thousands of people all over the world and from every walk of life find these techniques and spiritual perspectives life-charging and life-changing.
This free digital magazine is published quarterly and available here: https://www.eckankar.org/eck-soul-adventure-magazine
Graphics courtesy of Eckankar
Sponsored by Eckankar, The Path of Spiritual Freedom