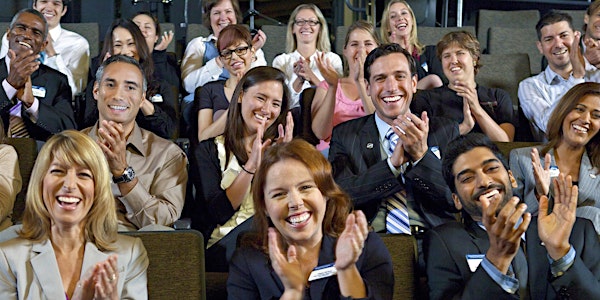 Division E - Club Officer Training (ALL ROLES) - August
When and where
Location
First Speakers Toastmasters Club 600 William St, Cobourg EMS Building Cobourg, ON K9A 3A5 Canada
Description
"Stronger, Day by Day"
First, let me applaud you in taking on a leadership role in your club and I wish you tremendous success in 2018-2019. On behalf of the division and our district, thank you for helping your club and your members become stronger.
Division E is committed to helping every club, every member be stronger than ever. To achieve this goal, every officer from every club is encouraged to attend club officer training. A trained officer is vital to a member's success and to a club's success. A trained officer equals great leadership.
Please bring paper/pen/iPad/tablet to taken notes during the training. Also, bring your Club Leadership Handbooks with you as a reference guide.
Schedule
6:30-7:00 Registration & Networking
7:00-8:00 Pathways Presentation
8:00-9:30 Training
For clubs where all 7 officers attend training, each officer will receive a glass mug. And, the club will be entered into a draw. The winner will receive a collection of autographed books by Mark Bowden.