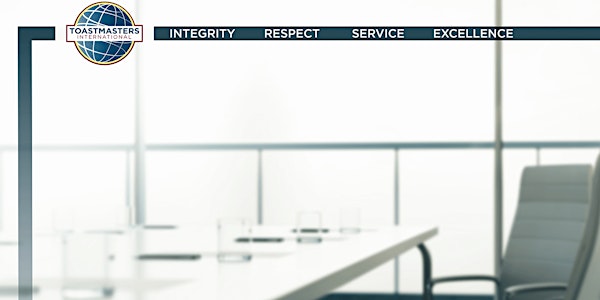 Division E – Club Officer Training Round 1 – ALL ROLES
Learn from some of our very best trainers in Toastmasters District 60 on how to achieve success in your role this year!
About this event
Division E is hosting training for all 7 roles at once. You will have the opportunity to learn from experienced Toastmasters who have successfully been in your role, and ask any questions that may be on your mind.
Details:
The room will open at 9:30am ET for a 10:00am start time. Please login early to aid the Zoom Master. Zoom link will be provided in the confirmation email. Please add that to your calendar.