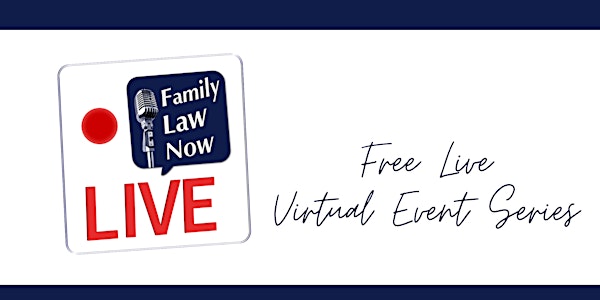 Divorced & Separated Parents: Back to School Tips & Tricks
Collaborative Family Lawyers offer tips & tricks for divorced/separated parents navigating co-parenting with the new school year approaching
About this event
In this 1-hour virtual event, Ontario collaborative family lawyers, Bill Rogers, Jason Isenberg, and Susanna Crichlow, will be sharing their insights on the subject of navigating children returning back to school as divorced or separated parents by sharing tips, tricks, and common disputes.
The panelists will be discussing the following topics:
1. No agreement on enrollment and what to do?
2. Notice and self-help
3. VOC
4. Changing schools
5. Urgent motions
6. Status quo
7. BIC
8. Child Support Guidelines and children's expenses
a. How are the expenses shared
b. Back to school supplies
c. Before and after school childcare costs
d. Children with an IEP
9. Post-secondary expenses
a. Tuition
b. Books
c. Accommodation
d. Food plans
e. Transportation and vehicle costs
f. Cell phones
g. Entertainment
10. Child Support during post-secondary education
a. Children who commute and stay at home
b. Pay both child support and tuition?
c. Gap years
d. Summer and December breaks
We encourage registrants to send in their panelist questions in advance with registration for the Q&A segment of the virtual event.
To respect confidentiality, all attendees' identities will remain anonymous to other audience members.
Those who attend the live virtual event and provide feedback to our team will receive a complimentary advanced copy of one of Russell's recent e-book releases.