Join us for a fun eco craft class and get started in sustainable living!
About this event
DIY Beeswax Wraps Workshop | Beginner friendly
Instructor: Alan Pippy | Included: 1 hour of instruction & supplies
Age Group: Best suited for adults , however anyone over the age of 16 can attend with parental supervision ( please note: due to class size restrictions a ticket must be purchased for both the parent and child )
When packaging or storing food, many of us use plastic wrap to help keep our food fresh. However, there are some great alternative eco friendly options that we're excited to teach you about!
Beeswax food wraps have become increasingly popular, not only because they are environmentally friendly but, also because they are budget friendly. This wonderful product is reusable and allows your food to breath. They are a great natural and sustainable alternative for food storage and will keep your food fresh longer.
During this fun DIY workshop, Alan will guide you through the steps to making your very own beeswax wrap set to take home and enjoy!
See the photo below to view some of the pretty fabric that we will be working with!
----------------------------------------------------------
What can you expect during a workshop at Sparkles n' Sawdust Studio?
- Reduced class sizes (4 people maximum)
- Individual trifold plexiglass cubicles for each participant
- We have a strict zero contact policy
- All of the supplies are divided up in advance, with no sharing needed
- Wall mounted hand sanitizer
- Controlled environment- with no foot traffic
- Thoroughly sanitized before each workshop
- Face masks that cover both your nose and mouth are mandatory
You can expect to find a sign-in/screening sheet outside our studio door. We ask that each participant fills this out after using the hand sanitizer that is provided. Guests are required to follow proper social distancing protocols throughout this process. Our studio remains locked until the workshop start time, as we prepare to welcome guests in one at a time.
Your health and safety is our #1 priority. Please see the screening questions below, that you can expect to answer upon arrival for a workshop.
- Are you sick or symptomatic?
- Have you travelled outside of the Atlantic bubble within the last 14 days?
- Were you in close contact with someone with Covid-19?
- Are you waiting for results of a Covid-19 test?
_________________________________
To find out more about Sparkles n' Sawdust Studio please visit: www.sparklesnsawdust.com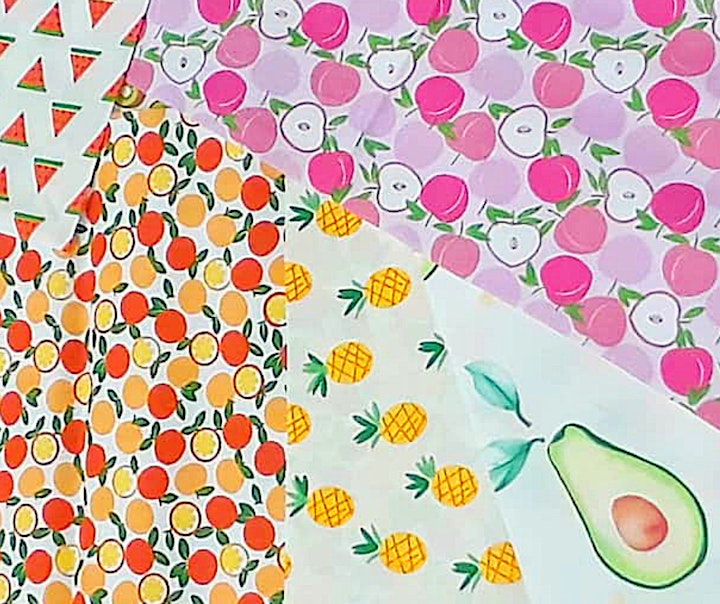 Organizer of DIY Beeswax Wraps Workshop
Sparkles n' Sawdust Studio is a special place where creativity, community and nature come together.
Offering recreational workshops to empower and inspire a creative lifestyle in the heart of Downtown Halifax.
By attending a workshop at Sparkles n' Sawdust Studio, you agree that you will not reproduce, replicate or redistribute any element of the workshop or materials provided or content from our website or social platforms in part or full for commercial use.