Dizziness, Vertigo, and Imbalance - 2021 BIAYR Educational Talk Series
Online educational talk about dizziness, vertigo, and imbalance after a brain injury
About this event
Sonia Vovan, Registered Physiotherapist, Vestibular Therapist, and BIAYR Board Member, will provide an overview of some of the causes of dizziness, vertigo, and imbalance after a brain injury.
The talk will cover the following topics:
The vestibular system and its significance
Common causes of dizziness, vertigo, and imbalance due to injury to the vestibular system after a brain injury
Symptoms and functional issues that can result from an injury to the vestibular system
How dizziness and vertigo can be assessed and treated with Vestibular Rehabilitation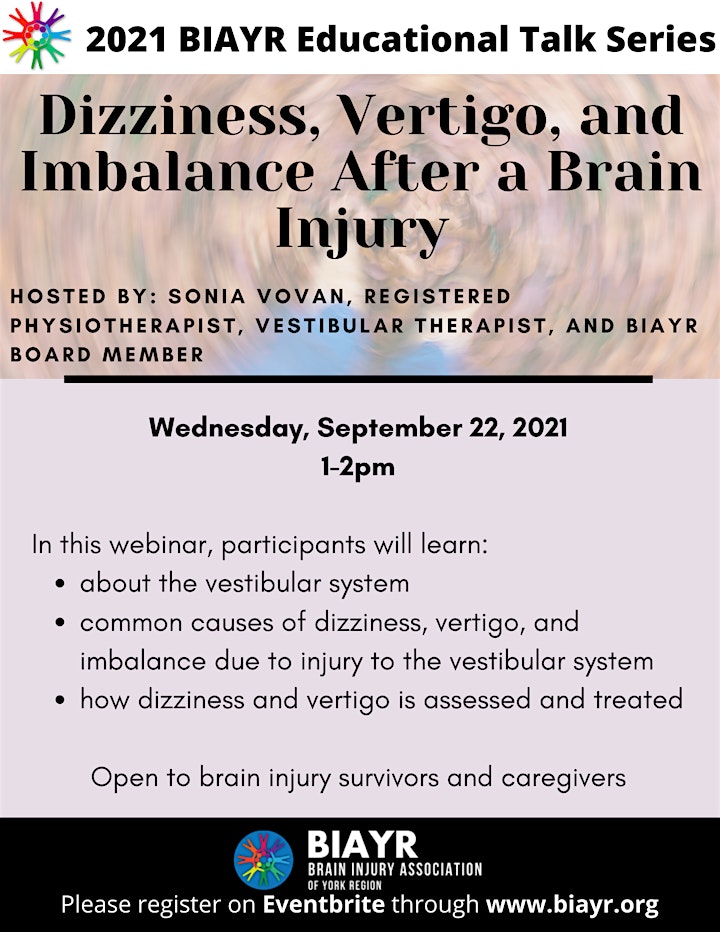 About Sonia Vovan:
Sonia Vovan is a Registered Physiotherapist and Certified Vestibular Therapist at Neurocore Physiotherapy and Rehab Centre and Toronto Brain Health. Sonia has a special interest in working with individuals with vestibular disorders and concussions. She received her advanced training in Vestibular Rehabilitation through Duke University's School of Medicine (accredited by the American Physical Therapy Association) and received extensive post-graduate training in Post-Concussion Management.
Sonia is a strong advocate for individuals suffering from brain injuries (and "invisible illnesses") and has been a Board Member on the Brain Injury Association of York Region since 2019. She also volunteers for the Vestibular Disorders Association, writing patient-friendly research summaries of papers presented in the Journal of Vestibular Research.
Sonia has an interest in the 3 main 'F's - fun, fitness, and food! She enjoys solving puzzles in escape rooms and playing charades, lifting heavy weights or walking her dog, and eating all sorts of cuisines!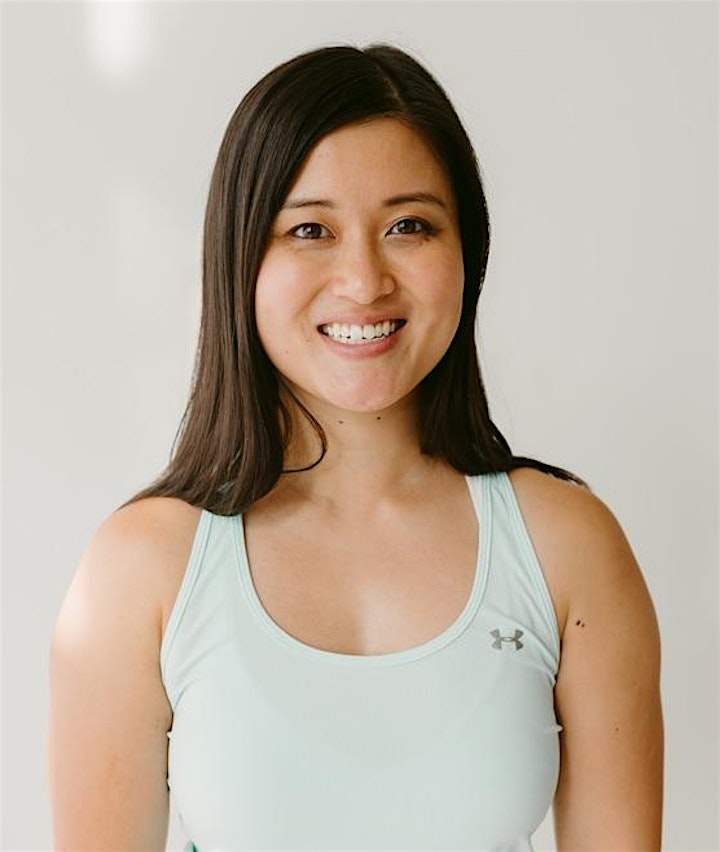 Organizer of Dizziness, Vertigo, and Imbalance - 2021 BIAYR Educational Talk Series