Description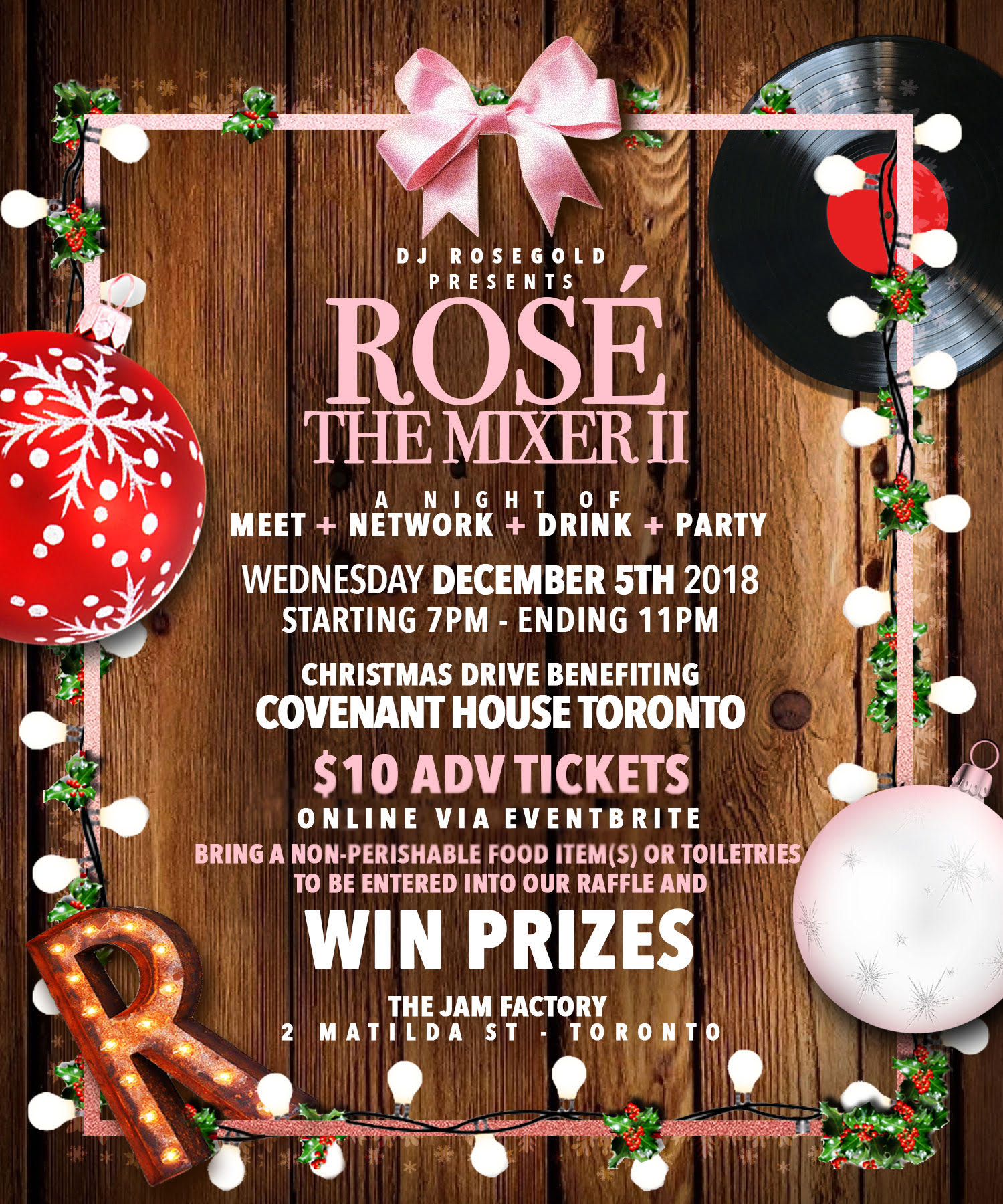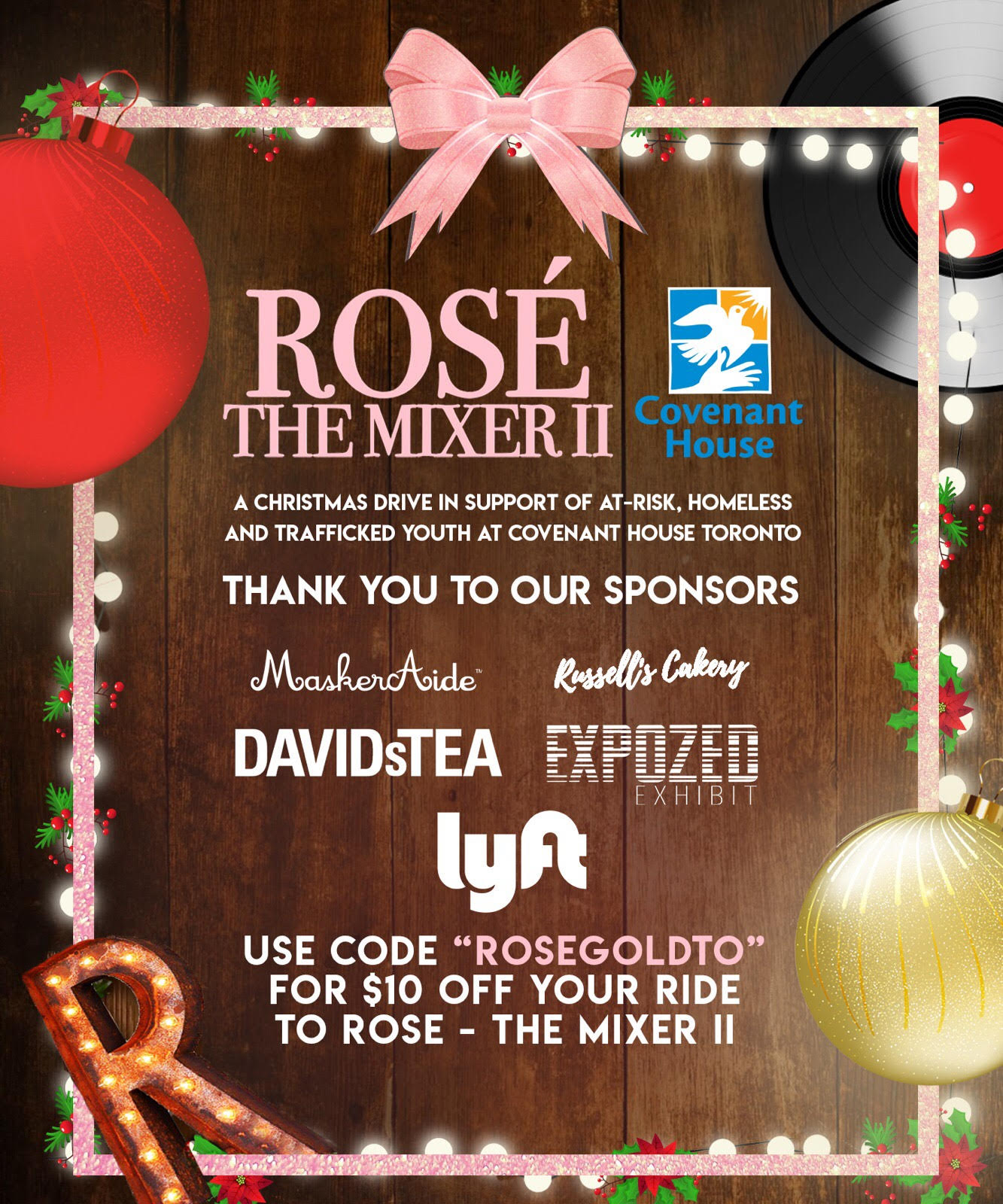 USE PROMO CODE "ROSEGOLDTO" TO GET $10 OFF OF YOUR LYFT RIDE TO ROSÉ - THE MIXER II
DJ Rosegold Presents: Rosé - The Mixer II
Following a sold-out Rosé - The Mixer with over 400 attendees in May of 2018, DJ Rosegold is back with part two! Rosé - The Mixer II that will be designed to bring together a mixture of individuals from different creative backgrounds (athletes, musical artists, visual artists, producers, industry professionals, designers and more) to be able to network and mingle with each other with hopes that the relationships built at this event will result in longterm partnerships and collaborations.
From 7pm-11pm on Wednesday December 5th, join DJ Rosegold for a night of drinks, mingling, games, raffles + more.
Advance tickets are $10. Please feel free to share on your social media and/or with any creatives you know who may be interested in attending!
This event will feature a Christmas Drive. If attending, you are asked to bring a non-perishable food item or toilettries to be donated to Covenant House Toronto.
Covenant House Toronto:
As Canada's largest agency serving at-risk, homeless and trafficked youth, Covenant House Toronto changes lives by providing the widest range of services and support to as many as 300 youth a day. A national leader, we educate and advocate for change by influencing public policy and delivering prevention and awareness programs.
More than a place to stay, we provide 24/7 crisis shelter and transitional housing on-site and in the community, along with comprehensive services including education, counselling, health care, employment assistance, job training and after-care.
To do all this, we rely on donors for more than 80 per cent of our $30.6-million annual operating budget.
Our doors are open to youth 16 to 24 regardless of race, religion, sexual orientation, gender identity or the circumstances that have brought them to our doors.
Since opening our doors in 1982, Covenant House has served more than 95,000 young people.
If you have any questions please contact DJ Rosegold on Instagram @djrosegold.
Hope to see you at Rosé - The Mixer II on December 5th, 2018.