Description
Do it for the Gram: How Brands Win on IG
Authenticity over everything. In this session, you'll learn how to best position branded content on Instagram through case-study based examples from companies who did it right and how you can adapt their approach to your business.
In this session, you will learn:
Create an engagement strategy for your brand on IG

Adhere to best practices for publishing page posts

Stories 101: how to be authentic and spark conversations
---
About Adam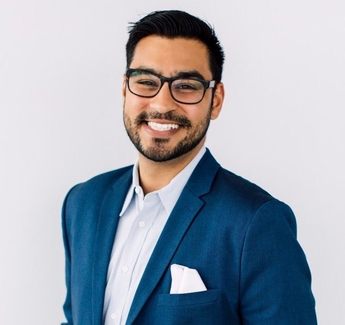 Adam Rodricks is an international award-winning social media strategist and speaker who has transformed "word of mouth" into a world of mouth for Fortune 500 companies. He's currently the Senior Manager of Social Media & Community at KPMG Canada.
His work as a social media influencer has been featured on CBC, CTV, Yahoo, BNN, DigitalJournal.com, MaximumPC, WhatCulture.com, Staples.com, Staples.ca, Nintendo.ca and his own site: adamrodricks.com
Presenter site: https://www.adamrodricks.com/
Professor bio: https://coned.georgebrown.ca/courses-and-certificates/teacher-biographies/adam-rodricks/
LinkedIn: https://www.linkedin.com/in/adamrodricks/
---
What is Spotlight?
We know that staying up to date on today's big ideas and tomorrow's big trends is a job in and of itself.
As the world's first working, learning and growing store – we are excited to introducing Spotlight: a new community gathering and learning space. Spotlight will engage communities with knowledgeable experts to both inspire, inform, motivate and educate.
Spotlight is a space accessible to persons that use mobility devices. We encourage people from all backgrounds to participate in our public programming