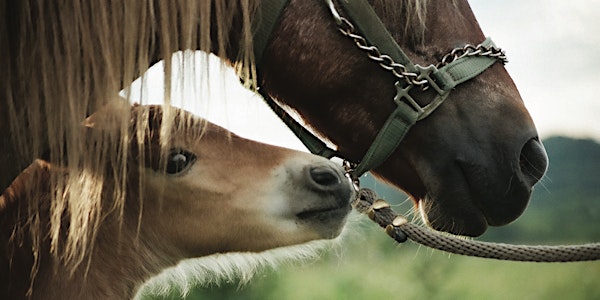 Do Our Pets Reincarnate? Spiritual Discussion (In-Person)
Do Our Pets Reincarnate?
When and where
Location
River Grove Community Centre 5800 River Grove Avenue Program Room Mississauga, ON L5M 4R8 Canada
About this event
"Soul exists because God loves It. It's very simple. And when two Souls set up a bond of love, it is stronger and more enduring than eternity. It doesn't matter if the two Souls are human beings or if one of them happens to be a bird, a dog, a cat, or another animal form."
—Harold Klemp, Animals Are Soul Too, (Introduction) https://www.eckbooks.org/items/-80-0.html
Eckankar Soul Adventure Podcast: Do our pets reincarnate? listen here: https://eckankar-a.akamaihd.net/Podcast-4-Final_5-12-22.mp3
Come to share your insights, experiences and questions on this topic, and hear others' experiences. You will also try a spiritual exercise to open your heart to the Light and Sound of God.
You don't need to have the book to attend and participate in our spiritual discussions. Hope you can join us!
Eckankar Soul Adventure Podcast links: https://www.eckankar.org/podcasts/?utm_medium=email&utm_source=Chela+Email+Podcast+Episode+4&utm_campaign=Do+Our+Pets+Reincarnate
Animals are Soul Blog link is here: https://www.animalsaresoul.blog/?utm_medium=email&utm_source=newsletter&utm_campaign=newsletter
To read or download the current Spiritual Adventure Magazine, visit this link: https://www.eckankar.org/eck-soul-adventure-magazine
ECK Soul Adventure eBooklets: https://www.eckankar.org/ebooklets
A free download to the HU App can be found here: https://www.eckankar.org/experience/hu-the-sound-of-soul/#huapp
Graphics Courtesy of Eckankar, The Path of Spiritual Freedom
Sponsored by Eckankar Canada in Ontario