Description
RGD invites you to attend the screening of Frontiers of Design to kick off DesignThinkers Vancouver 2019! After the screening, panelists will discuss the film, the future of design and how design shapes the world we live in.

Event Details:
Date: Monday, May 27, 2019
Time: 6:30 p.m. to 8:00 p.m.

Location: Vancouver Playhouse, 600 Hamilton Street
Check-in and on-site registration starts at 6 p.m. at the Vancouver Playhouse
Pricing:

RGD/GDC Members - $10
Non-Members - $20
Panelists: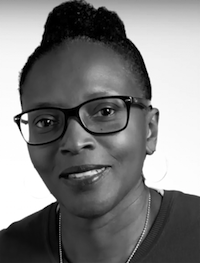 Moderator: Angela Bains, co-founder and Strategic Director of TransformExp
Angela has been in the design industry for over 25 years working with global brands and believes in creative social engagement. Angela also teaches Graphic Design part-time in the Digital Arts Program at the British Columbia Institute of Technology (BCIT). She has been a two-time award winner and four-time nominee of the BCIT Teaching Excellence Awards and nominated for RGD's Canadian Design Educators Award of Excellence.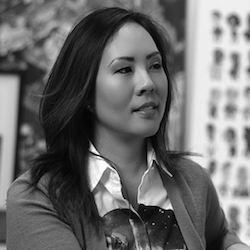 Panelist and DT Speaker: Jenny Lam, Senior Vice President of UX Design at Oracle
Jenny is the Senior Vice President of UX Design at Oracle where she is leading a design renaissance to transform and elevate Oracle's user experiences for customers. She was previously Design Director of Alexa Devices at Amazon, co-founder of Seattle creative agency Jackson Fish Market, and Creative Director at Microsoft for Windows. Jenny is the co-author of a series of design books called Making Things Special.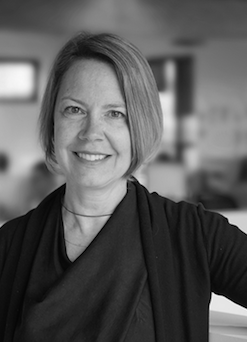 Panelist: Susan Mavor, Principal, Communication Design at PUBLIC
Susan is a founding partner of PUBLIC and an expert in communication design. Originally trained as a theatre designer, with a career in graphic and exhibit design, Susan's work ranges in scale from postage stamps to billboards and in ambition from recognition of a donation to shaping the way we understand culture, memory and identity. Susan has been a juror for award exhibitions at Emily Carr University. She has spoken internationally on Storytelling in the Landscape and Branded Environments. Susan is currently co-Chair of the Vancouver Chapter of the Society for Experiential Graphic Design.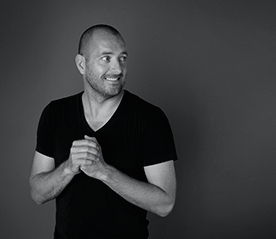 Panelist: Nick Richards, Founder & Executive Creative Director of Will Creative Inc.
Nick has over 24 years of brand design, retail design, and campaign development experience, in London, Doha, Johannesburg, and now Vancouver. Since 2014, after 7 years at Cossette as VP, Creative Director, Nick, along with his strategic co-founder, has been building the now 24 people strong team, Will. As an independent, strategy-led creative agency, Will is committed to doing great, simple, thought-provoking work, with ambitious clients that include Lululemon, BC Children's Hospital, BCLC, Stanley Park Brewing, Happy Planet, the Junos and Netflix.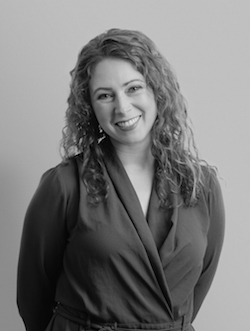 Panelist: Lynsey Thornton, VP of UX & GM of Core Product at Shopify
Originally from Ireland, and currently based in Vancouver, BC, Lynsey is the VP of UX & GM of Core Product at Shopify. With a background in design, project management, and business, she focuses on building UX teams and practices in high-growth tech companies. Her true loves are ethnographic research and developing women in tech.
Design has been recognized as a key approach to a world in flux. But the great embrace of Design, also drives great noise. Everyone talks Design. Everyone thinks Design. Anyone can design.
In this maze of sameness lurks the ghost of status quo. But also a new beginning; an emerging new approach to Design, and a landscape of opportunities for how to cut through the noise and radically change business and society.
These are the Frontiers of Design.
And those who master them will lead.
Organizer of Doc Screening & Panel: Frontiers of Design - Vancouver
The Association of Registered Graphic Designers is a non-profit, professional Association that represents over 4,100 design practitioners, including firm owners, freelancers, managers, educators and students across Canada. 
Through RGD, Canadian designers exchange ideas, educate and inspire, set professional standards and build a strong, supportive community dedicated to advocating for the value of design.