Description
In recent years, viewer demand for inventive media content has led to the rapid rise of interactive documentary. But bringing your narrative to an interactive platform can be challenging. How do you effectively apply technology and user-centred design to story and character?
Join us for a hands-on creative workshop on mapping out the interactive documentary. During this absorbing, full-day event, we'll tackle the new narrative possibilities within interactive documentary, explore case studies through the eyes of both the user and designer, and learn to create a highly immersive, highly effective user experience that embodies your narrative goals.
With dedicated coaching, feedback, and insights from interactive storytellers, you'll create a user flow map for a sample interactive documentary. Working in small groups, you'll build out the key steps to a successful, user-centric narrative:
What is the story and why should it be interactive?
Who is the target user and how will they find out about the experience?
What is the storytelling format and how will the user experience work?

What are the story beats and user actions?

How will users exit the experience & share with others?
Don't miss this intensive, hands-on event where you'll gain skills in story ideation, user experience, paper prototyping, and interactive workflow – all of which you can apply to your current and future projects.

Suggested Experience Level: Mid-Career (Film/TV), Early-Career (Interactive)
---


Workshop Leader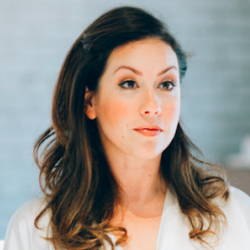 Heather Phenix,
Executive Producer - Jam3

Since 2008, Heather's focus has been on producing socially relevant experiences where tech, story and design intersect. As a graduate studies instructor for OCADU's Digital Futures Master's stream, she teaches Interactive Production and Creative Techniques.
At Jam3, Heather works closely with broadcasters and brands like Facebook, Ford and CBC to create engaging websites, apps, VR and machine learning experiences, interactive documentaries, prototypes and product education journeys for their audiences.
Their work has been recognized by the Cannes Lions, Emmys, CSAs, Webbys, One Show, Communication Arts, Advertising Age, FWAs, Adobe Cutting Edge, ADCCs and Awwwards.
Over the past 3 years, Heather has raised $2 million+ in public funding to create story-driven content and frameworks with partners like eOne, ABC, NBC, the NFB, CBC and Corus Entertainment.

---
Presenting Supporter:

Producers Exchange Presenting Supporter: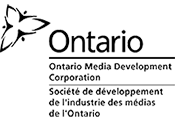 ---