Dollars and Beyond: Demonstrating the Value of Programs and Services

Tuesday, 11 April 2017 from 9:00 AM to 4:00 PM (CDT)
Event Details
Dollars and Beyond: Demonstrating the Value of Programs and Services
Date: April 11, 2017
Time: 9:00 a.m. to 4:00 p.m., registration starts at 8:30 a.m.
Place: 580 Main Street (parking in the rear)
Snacks and a light lunch will be provided.
If cost is a barrier to participation, please call Linda Brazier Lamoureux at 204-924-4225 or email lbrazier@unitedwaywinnipeg.mb.ca.
Workshop Description
Community organizations are increasing being asked to demonstrate the value of the programs and services they provide. But how do they put a monetary value on the outcomes of social services? Evaluative methods such as Social Return on Investment (SROI) and Descriptive Cost Analysis can be used to demonstrate the value of programs and services in monetary terms. Most Significant Change stories, case studies, and photo-voice are other ways agencies can demonstrate the value of programs and services without having to wade into the debate of how to monetize human service outcomes. These methods emphasize the power of story in demonstrating value.
United Way of Winnipeg is pleased to partner with Proactive Information Services to provide a one-day learning opportunity to help deepen understanding of what is involved in demonstrating value both in a monetary sense and through story. Participants will learn more about methods such as Social Return on Investment, the Most Significant Change methodology, and photo-voice.
Participants will leave the session with:
A better understanding of the difference between 'cost' and 'value' of programs and services;

An introduction to methods for monetizing cost and value such as Descriptive Cost Analysis and Social Return on Investment (SROI);

An introduction to methods that can be used to demonstrate value that are based on story, such as Most Significant Change, case studies, and photo-voice;

Knowledge that will help agencies become better 'consumers' of SROI and Descriptive Cost Analysis;

Issues to consider when choosing a method for demonstrating value; and

Consideration of what might be the next steps when wanting to demonstrate the value of programs and services.
Workshop Facilitator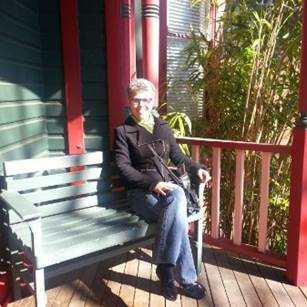 Passionate about issues of access and voice, Denise Belanger has been working in evaluation for almost 20 years, all of these at Proactive Information Services. She has undertaken evaluative work in the areas of social services, public health, education, justice, and poverty reduction for clients that include federal, provincial and territorial governments, local jurisdictions, schools and districts, post-secondary institutions, foundations, community organizations, and other NGOs across Canada, as well as internationally. Over the years, she has worked in Canada with people in newcomer communities, with rural, urban and Northern communities, and with Aboriginal communities. Denise has conducted many workshops on evaluation methods, presented at numerous national and international evaluation conferences, and was the 2014 recipient of the Canadian Evaluation Society's Contribution to Evaluation in Canada Award for her work in including the voices of young children and other traditionally disenfranchised and vulnerable populations.
When & Where

United Way of Winnipeg
Main Floor - 580 Main St
Winnipeg, Manitoba R3B 1C7
Canada

Tuesday, 11 April 2017 from 9:00 AM to 4:00 PM (CDT)
Add to my calendar
Organizer
United Way ensures an essential network of programs and services by providing support to nearly 100 agency partners. Each plays a vital role in our overall strategy to ensure lasting, positive change by addressing the underlying causes of our city's most challenging social issues.
Every year, thousands of volunteers and committed Winnipeggers raise millions of dollars that are invested back into the community. Donations support programs and partnerships that inspire lasting change, better lives, and a safer, stronger Winnipeg for all of us.