Description
DOME is a fully immersive planetarium show designed to absorb you into a profound multi-sensory meditation experience with acclaimed yoga and meditation teacher, Rameen Peyrow.
Embark upon a 45 minute journey through the inner space of the body, breath and mind through this audiovisual spectacle, featuring 360 degree visuals and immersive sound.
Based on over a decade of research and study of meditation and immersive media, this experience will defy your expectations of a typical closed-eye seated meditation. Through ambient visualizations designed to gently hold your gaze, and a surround soundscape washing over your senses, you are invited inward toward an active absorptive experience.
Recline comfortably in the Science Centre theatre and prepare to be travel inward to the deepest regions of your Inner Space. It may be the most important meeting you'll ever have.
EARLY BIRD: 30$ (+ tax/fees)
TIER 1: 40$ (+ tax/fees)
TIER 2: 50$ (+ tax/fees)
There will not be any tickets available for purchase at the door, and these events sell out quickly so please purchase ahead of time to avoid disappointment.
With this event being a 360 degree experience, every seat in the venue offers the same visual, sound and meditation experience. However, please arrive early.
Doors open at 6pm.
First show is at 6:30pm.
Second show is at 8pm.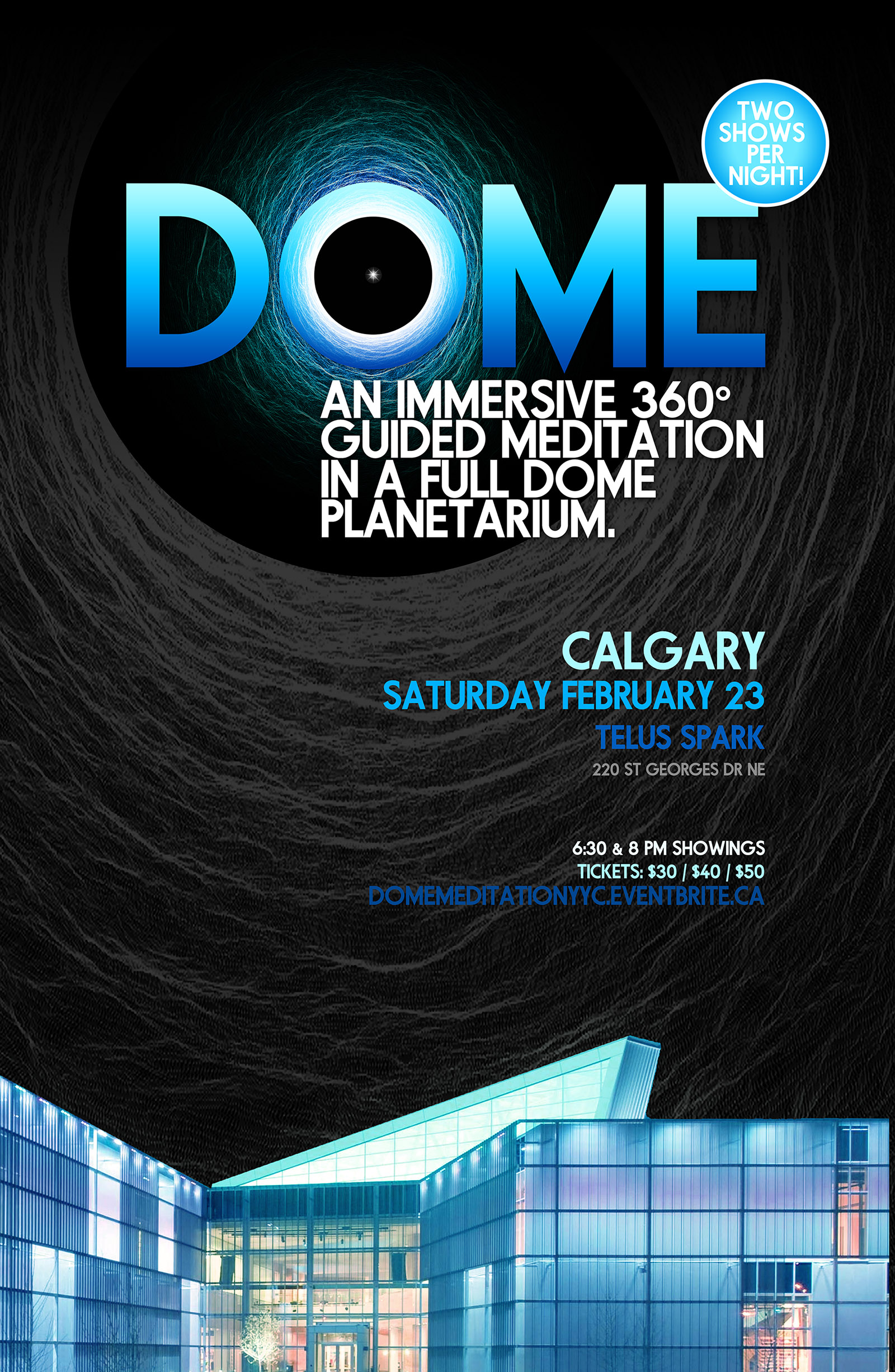 Photography and/or videography may be captured at this event. By purchasing tickets, you consent to your image or likeness being captured and/or used for promotional purposes.