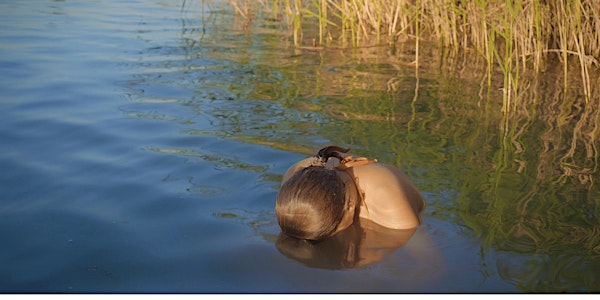 Don't Worry, The Doors Will Open - Oksana Karpovych
Special screening of "Don't Worry, The Doors Will Open" by Oksana Karpovych
When and where
Location
3475 Rue Peel 3475 Rue Peel Montréal, QC H3A 1W7 Canada
About this event
Join us for a special screening of Don't Worry, The Doors Will Open (78min, 2020) by Oksana Karpovych, in this fundraising event for Ukraine.
Synopsis : Shot over summer and winter seasons on elektrychkas, typical Soviet commuter trains that travel between the Ukrainian capital Kyiv and small provincial towns, DON'T WORRY, THE DOORS WILL OPEN invites us to share a ride with working class, mostly marginalized passengers and vendors. Following a number of people from one grimy wagon to another, from station to station, from day to night, we are immersed in the daily struggles of their lives in a post-Soviet country. DON'T WORRY is an atmospheric and intensely human portrait of Ukrainian society on the move. Filmed during a complicated time, the film is a look at the human condition and an intimate point of view on history of independent Ukraine as it is experienced by the common people. We do not see images of war in the film but feel its presence in the air penetrating our character's minds and hearts. Today, the trains are worn out. The windows cannot open or close. The toilets don't work. In winter, the seats are covered with frost. Once aboard the elektrychka, there is an omnipresent fear that the vehicle will break apart. Despite the discomfort, the elektrychka is a space people love and trust because nothing can destroy this piece of Soviet iron.
Oksana Karpovych is a film writer, director and photographer born in Kyiv (Ukraine), living and working in between Kyiv and Montreal (Quebec). In her personal projects, Karpovych explores everyday lives of the common people and how state politics invades the personal sphere and influences the communities she intimately documents. Karpovych is a Cultural Studies graduate of the "Kyiv-Mohyla Academy" National University in Ukraine and a Film Production graduate of Concordia University in Montreal. Her first feature documentary film Don't Worry, the Doors Will Open won New Visions Award at the 2019 RIDM Festival in Montreal and received an honorable mention in the Emerging Canadian Filmmaker category at the 2020 Hot Docs International Documentary Film Festival. Her filmography also includes Lost (2015) and Temporary (2017).
The screening is generously supported by the McGill Refugee Research Group. All funds will be donated to charities (https://vostok-sos.org/ & https://voices.org.ua/) in Ukraine.