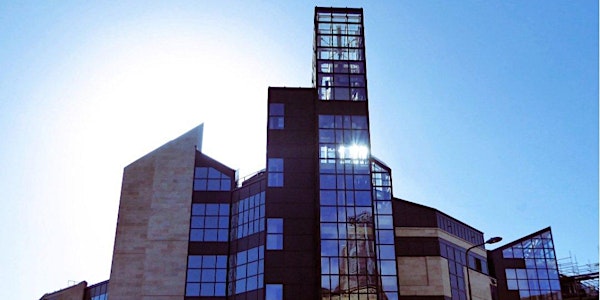 Doors Open Day: Tours of National Library of Scotland Causewayside Building
Location
Maps Reading Room
33 Salisbury Place
Causewayside
Edinburgh
EH9 1SL
United Kingdom
On Saturday 24th September take a Doors Open Day tour of the National Library of Scotland's Causewayside Building.
About this event
Our building at Causewayside is an iconic piece of modern architecture, which was purpose built to house the library's collections. Our guided tours will take you through parts of the Library that are not usually open to the public. This will be a rare chance to explore the building's design and to discover the range of activities that take place at Causewayside. Tours will include the Digitisation Suite, Acquisitions and Cataloguing area, our storage stacks and the Maps Reading Room.
If you have any accessibility requirements, please contact us in advance of your visit.
When you book this event, some of your personal information will be used for audience research purposes. We expect attendees to behave respectfully towards other tour participants and Library staff. For full information about how the Library will hold and use your personal information, see our privacy pages, in particular our event booking privacy notice.
We look forwards to welcoming you to Causewayside.