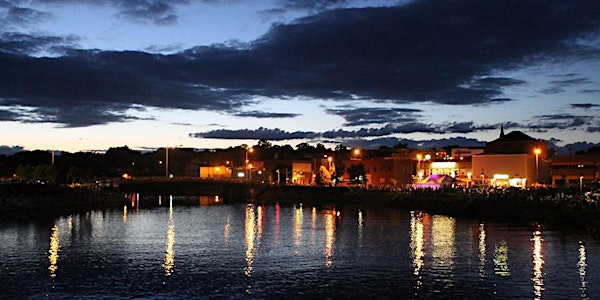 Dooryard Arts Festival 10th Anniversary Pass
When and where
Location
120 King St 120 King Street Woodstock, NB E7M 1E4 Canada
Description
We're turning 10 and we can't wait to see you #inthedooryard! The Dooryard Arts Festival returns with some extra special programming, including a "Tribute to Woodstock" to mark the 50th anniversary of the original 1969 festival, as well as so many of our own hometown music heroes, including: Theresa Malenfant, The Tortoise, the Hare and the Millionaire, A Tribute to the Howard Brook Band, Hubbard/Hendrix, The Hockey Fight, Seth Anderson, Mike Bochoff, Andrew Hunter, the Wild, Monteith, Nebullama, Colin Fowlie, Lisa MacDougall, and Tin Pan Darlings!

The festival features outstanding live music each night, a Saturday market, art exhibits, workshops, and free daytime activities for children and families, We are located in beautiful downtown Woodstock, New Brunswick, where the Meduxnekeag and St. John Rivers meet. We believe that arts and culture are for everyone and we're proud to present the best quality performers from right here in our dooryard!
The FESTIVAL PASS includes admission to all shows, and saves you money. Please note, it is non-transferrable.