Multiple Dates
DOSED - at Guild Cinema, Albuquerque *one more show added on March 21st
DOSED - The award-winning psychedelics documentary comes to Albuquerque!
About this event
DOSED is coming to Albuquerque! Get your tickets early and join the psychedelic community at Guild Cinema.
Watch the trailer at: www.DOSEDMOVIE.com
DOSED Documentary Synopsis
After many years of prescription medications failed her a suicidal woman turns to underground healers to try and overcome her depression, anxiety, and opioid addiction with illegal psychedelic medicine like magic mushrooms and iboga.
Showtimes:
Sunday, February 23rd: movie will begin at 1:00pm ***SOLD OUT***
Sunday, March 1st: movie will begin at 1:00pm ***SOLD OUT***
Saturday, March 21st: Doors at 12:30pm, movie will begin at 1:00pm
Venue: Guild Cinema - 3405 Central Ave NE, Albuquerque, NM 87106, United States
An evening dedicated to psychedelics, mental health, addiction, compassion, education, and solutions.
Click here to invite your friends!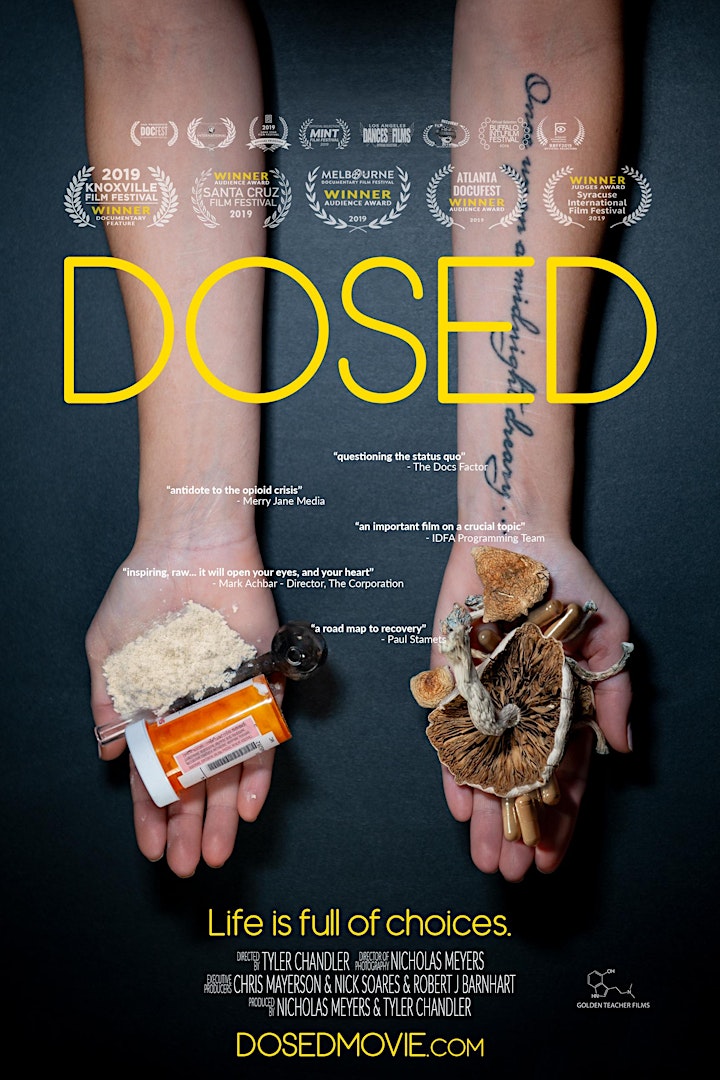 Organizer of DOSED - at Guild Cinema, Albuquerque *one more show added on March 21st