About this Event
Watch the trailer at: www.DOSEDMOVIE.com
DOSED Documentary Synopsis
After many years of prescription medications failed her a suicidal woman turns to underground healers to try and overcome her depression, anxiety, and opioid addiction with illegal psychedelic medicine like magic mushrooms and iboga.
Showtimes at Cinema 21, 616 NW 21st Ave, Portland, OR:
Thursday, Feb 6, Doors at 6:00pm, movie will begin at 6:30pm
Sunday, Feb 16, Doors at 3:00pm, movie will begin at 3:30pm
Monday, March 16, Doors at 6:30pm, movie will begin at 7:00pm
Event Info
An evening dedicated to psychedelics, mental health, addiction, compassion, education, and solutions. The DOSED screening will be followed by a special announcement from the Oregon Psilocybin Society.
Presented by the Oregon Psilocybin Society and Portland Psychedelic Society - this is a special event to raise awareness and collect signatures for the Psilocybin Service Initiative of Oregon to advance a breakthrough therapeutic model currently being perfected in research settings at top universities around the world - please consider contacting Tom and Sheri at www.psi-2020.org to join the OPS volunteer team and help make safe access for the therapeutic use of psilocybin a reality.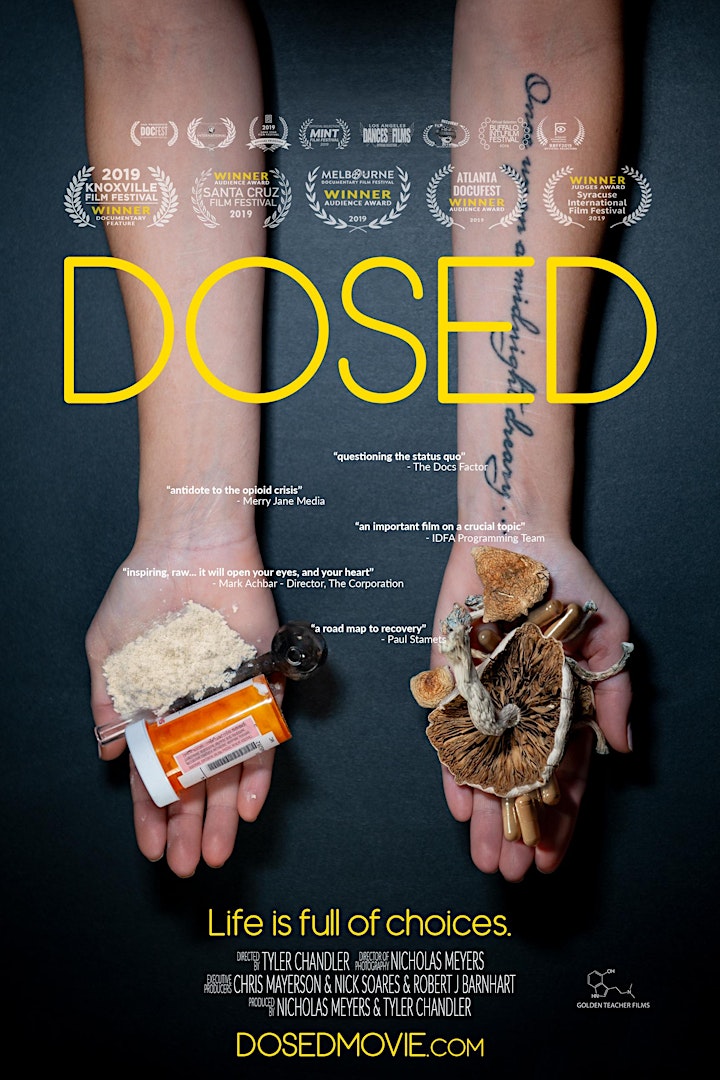 Date and Time
Location
Refund Policy