| | |
| --- | --- |
| Double Feature Professional Learning Event with Speakers Hall of Famer Bob Pike | |
Event Details
Double Feature Professional Learning Event

with Speaker Hall of Famer Bob Pike
The morning and afternoon sessions have been priced separately so that you can register for one or both sessions.
---
Morning Session:  8:30am - 12:00pm

Top Ten Strategies for Driving Results for Your Training and Presentation
Organizations will pay for entertainment — they will pay even more for results. During his entire career Bob Pike CSP, CPAE, CPLP Fellow has focused on the results organizations have wanted from his training and keynotes. In this fast-paced, highly interactive presentation Bob will share his top ten strategies for doing just that…

Included will be:
All training and presentations really are (and they are not an event)!

How to use the principle of divide and conquer – and why it is so important.

Tapping the Power of Group Dynamics — all because of an old Chinese Proverb!

Pike's 3rd Law of Adult Learning – and how it applies to getting results!

How to revisit content – even in a keynote — and why you never want to review.

Tapping the power of fun in presentations — and why natural humor, rather than fun is so important!

Applying the 90/20/8 rule — what it is and why it is so important.

How to honor and tap into the experience your participants bring.

How to help people learn how to learn – learning preferences and motivation

The importance of CORE Strategies
Bob Pike CSP, CPAE-Speakers Hall of Fame, CPLP Fellow has been called "The Trainer's Trainer". He is author of more than 30 books in the training and performance field, including the best-selling train-the-trainer book ever published, "The Creative Training Techniques Handbook" with more than 300,000 copies sold.
Bob has presented at every American Society for Training Development International Conference since 1977 and ranks in the top 3 for ratings and attendance at his sessions. He has worked in more than 30 countries during his career and in just the past 6 months he has conducted training and keynoted in China, Bahrain, Singapore, Saudi Arabia, and Dubai.
TrainingIndustry.com named him one of the 20 most influential people in the training and performance field globally and the Instructional Systems Association honoured him with it's Thought Leader award. A Training Magazine survey named Bob the third person most trainers would want to connect with about training and performance improvement after their own CEO and Tom Peters.
---
Afternoon Session:  1:00pm - 4:00pm

Taking Your Business to the Next Level — Lessons, Tips, and Strategies from Building a Multimillion Dollar Practice
Part I:  Where is your speaking/training business right now? Where do you want it to be?

In 1983 Bob Pike earner $350,000 as a solo speaker/trainer/consultant. He made the decision to multiply himself with both people and products. By 1987 The Bob Pike Group generated $1,000,000, by 1993 over $3,000,000 and it's only gone up from there. The past four years have been the company's most profitable out of the past ten. In this session Bob will share not only the principles he built his business on (which are timeless) but also the exact strategies that he has used (and currently uses) which have evolved over time.

Included are:
Acquiring and training talent to deliver your content

How to transfer the expertise from you to you product content so others can deliver it.

Bob's proposal and pricing process (In one case Bob wrote a proposal in 3 hours that led to $1.25 million in revenue over 3 years!)

Developing revenue streams that do not involve you.

Fast track publishing — Bob will share the process he used to write his first best-seller back in 1987 (still the best-selling train the trainer book by a wide margin) as well as his current process that has resulted in 30 evergreen selling books that generate 6 figure royalties every year.

Becoming the obvious expert in your own field. In Bob's niche he is known as the "Trainer's Trainer". He was named one of the 20 most influential people in the training and performance field worldwide.

Staying on top of the game. It's not just a matter of getting there — though not everybody can — it's a matter of staying there. Too many high performers reach the top and then go on cruise control. Bob will share what he has done to stay at the top of his field for more than 40 years.

And much, much more — content development, unique research techniques, leveraging technology (Bob is on the bleeding edge of social media, app development, kindle publishing, and more.) A comprehensive handout will serve as a powerful resource after the session is over.

Part II:  Developing, Marketing, and Promoting Successful Seminars and Workshops

One way to leverage your speaking and training business is through marketing seminars and workshops both on your own as open enrollment and through co-sponsorship with associations, colleges, chambers of commerce and more.

Most people are good at delivering their topic, but lousy at marketing it. When they speak at a conference they don't know how to help the conference market there session to maximize value.

One of Bob's 4 revenue streams, in this session Bob will share the exact strategies he uses to generate over $1 million per year from public and co-sponsored workshops.
About Bob Pike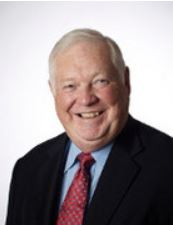 Bob Pike founded "The Bob Pike Group" (BPG) over thirty years ago. He is the architect of current participant-centered training philosophy. He's the author of fifteen books on participant-centered training, including the best-selling Creative Training Techniques Handbook – which has sold more copies than any other in the training industry (over 300,000 copies).
As a longtime member of the American Society for Training and Development (ASTD), Bob has served in many capacities at the national level. He also earned the professional designation of Certified Speaking Professional (CSP) from the National Speakers Association (NSA). In 1999 he was inducted into the CPAE (Council of Peers Award of Excellence) Speakers Hall of Fame. Bob has presented at regional and national ASTD and TRAINING conference to standing room only groups of over 2,000 participants.
Quite simply, Bob is the icon and progenitor of the participant-centered training industry. All others have followed in his footsteps.
Click here for more information on Bob.

Learn more about Bob:
- Facebook
- LinkedIn

---
Date: Saturday, May 10, 2014

Time: 8:30am - 4:00pm (morning & afternoon sessions)

Location: Hilton Garden Inn Ottawa Airport, 2400 Alert Rd, K1V 1S1 (613) 288-9001

Cost:  
CAPS Members/Sponsors/2014 Fast Track Participants
Morning Session - Complimentary with annual membership
Afternoon Session - $99.00
Non-members
Morning Session - $50.00
Afternoon Session - $129.00
Full Day (morning & afternoon sessions) - $149.00
 Registration Deadline: Wednesday, May 7 - 5pm!
Cancellation policy for all regular monthly events unless otherwise noted:
Refunds will not be provided for cancellations received within 7 working days of the event. Cancellations received prior to this period will be subject to a $10 administration fee. Substitutions are allowed at any time.
---
Connect with CAPS Ottawa on Facebook:  https://www.facebook.com/#!/CAPSOttawa
Where

Hilton Garden Inn Ottawa Airport
2400 Alert Road
Ottawa, ON K1V 1S1
Canada

Organizer

"The Association of Experts Who Speak Professionally"