Description
Personal Power Mastery is rated as one of the Top Personal development events on the planet! Why is it rated so highly? Because it is a truly a lifechanging experience. Douglas Vermeeren, known in the media as hte modern-day Napoleon Hill and one of the leading thought leaders in human performance and motivation. Vermeeren conducted extensive first hand research intp habits and strategies of the worlds top achievers and that is what he is about to reveal to you.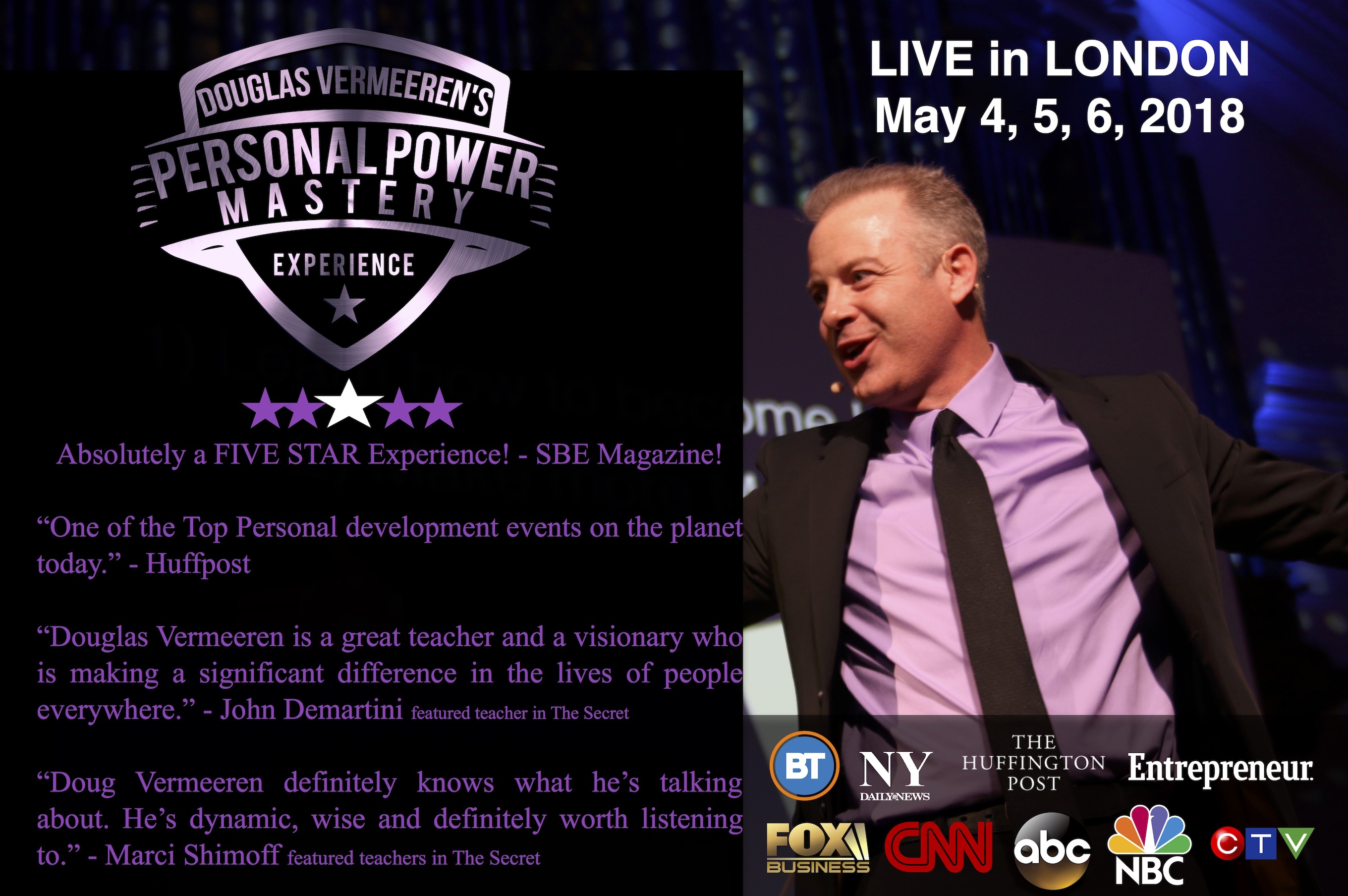 The dramatic life changing strategies that you will learn on this powerful day have been featured regularly in the media and are utilized by many top performers, athletes and celebrities today.
Some of the strategies you will learn will give you power ot get to your goals and dreams faster, teach you how to stay focused with what matters most to you, improve your relationships, create more financial freedom and abundnace inyour life, learn the true way to find your passion and level up your life in every way possible.
There's a reason Personal Power Mastery has become one of the top selling personal development books in recent times and why the program is quickly becoming one of the most sought after programs around the world.
* Personal Power Mastery is recognized for Professional devellopment credits and Continuing education credits in some markets.