Sales Have Ended
Registrations are closed
Thank you for registering for Downtown Dances. We look forward to see on August 18th. If you have any questions, please call us at 383.5951 Ext.109
Sales Have Ended
Registrations are closed
Thank you for registering for Downtown Dances. We look forward to see on August 18th. If you have any questions, please call us at 383.5951 Ext.109
Description
Downtown Dances Moncton
HELP US CELEBRATE OUR COMMUNITY
Atlantic Ballet Atlantique Canada with Kaeja d'Dance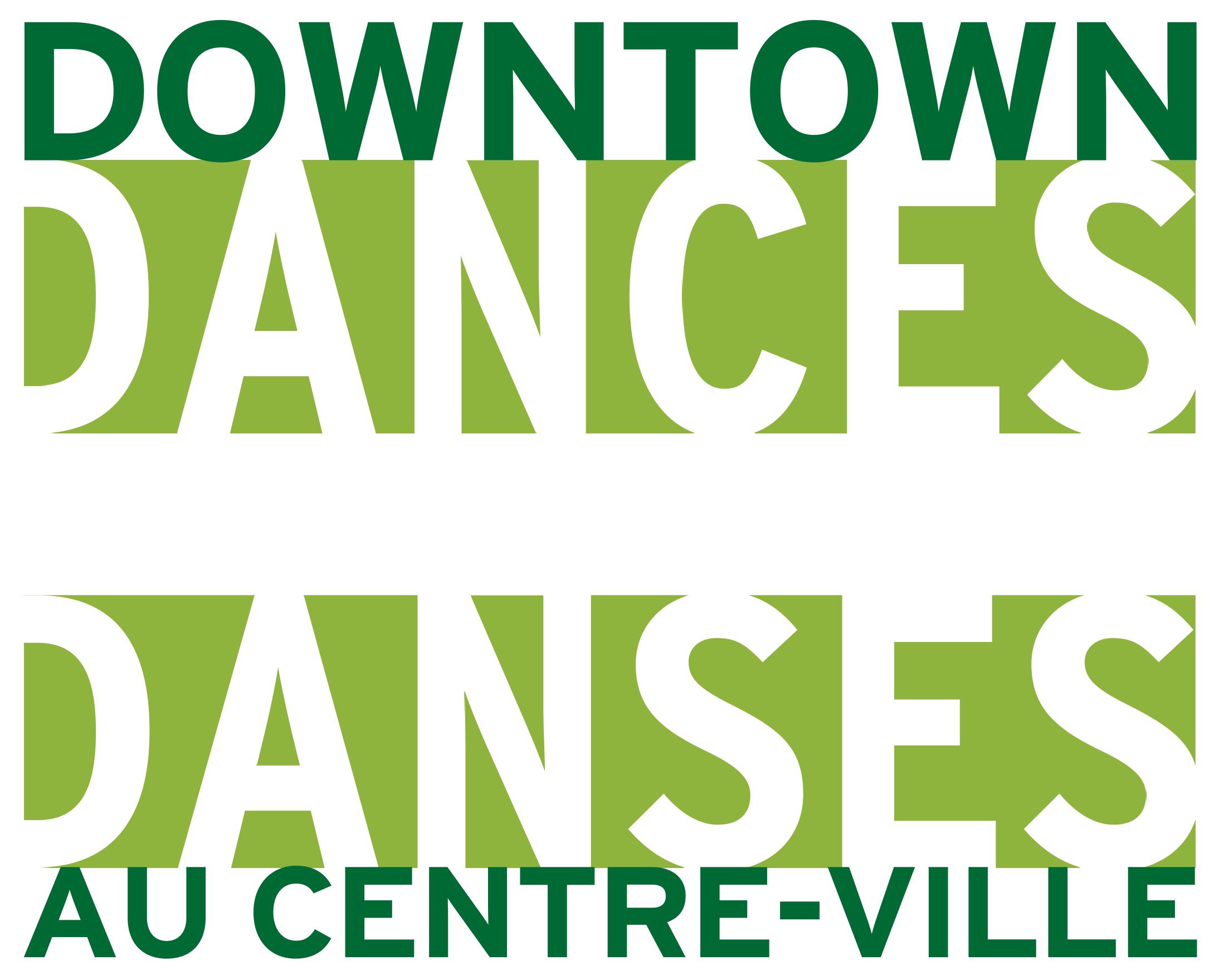 August 23th, 11:00am-2:00pm
Workshops August 21st, 22nd
Pour plus d'information en français, cliquez içi
BRINGING OUR COMMUNITY TOGETHER TO CELEBRATE OUR DOWNTOWN
CREATIVITY, COMMUNITY and BUSINESS COLLIDE IN DOWNTOWN DANCES
We are partnering with the City of Moncton and Downtown Moncton Inc. and our downtown businesses in a process that will bring our community together in a completely new way through dance. Citizens from local businesses and organizations collaborate with professional artists in order to create and perform dances on sidewalks, storefronts and gathering spaces, . Downtown Dances is designed to celebrate the stories and spirit of local businesses, employees and our community.
Downtown Dances is a great way to have our businesses and employees demonstrating community leadership in building and supporting a healthy active City.

• Real people working in real businesses as well as our City Council are participating in dancing and celebrating our community to dance and music in five locations on Main Street.
• Employees will be choreographed by professional choreographers, Allen and Karen Kaeja and Igor Dobrovolskiy.
• Main Street will be blocked off for the event.
• A crowd of downtown workers and community members will proceed through the Downtown led by two vibrant host who will explain the businesses and insert stories of our development as a City.
IF YOU ARE INTERESTED IN DANCING WITH OTHER BUSINESS MEMBERS, PLEASE REGISTER BY AUGUST 4.

SEE LAST YEARS EVENT:
https://vimeo.com/200733589
https://vimeo.com/200732452
LEADING A COMMUNITY DIALOGUE
The walk ends in the beautiful Riverfront Park with a light lunch and an open dialogue session on re-imaging our community. Results will be compiled and shared with the City of Moncton, Downtown Moncton Inc. and other stakeholders
NEW THIS YEAR
OPEN PROFESSIONAL CLASS AUGUST 21 AT ATLANTIC BALLET STUDIO on 68 HIGHFIELD STREET - 10AM
Join us at our facility on August 21 at 10AM to see the professional company of Atlantic Ballet Theatre of Canada at work at our studio on 68 Highfield Street at 10am with a Q&A on the company to follow. Limited seating available.
Stretch and Strength AUGUST 21 at CITY HALL - NOON
Atlantic Ballet invites you to join us for a Stretch and Strength class on the greenery by City Hall at noon on August 21. (no experience needed).
PROFESSIONAL COMPANY OUTDOOR CLASS AUGUST 22 at CITY HALL - NOON
Come see our professionnal dancers of Atlantic Ballet Theatre do a ballet barre outside City Hall at noon on August 22 followed by a Q&A with Artistic Director Igor Dobrovolskiy.
OUTDOOR COMMUNITY BALLET BARRE AUGUST 22 at CITY HALL - 1PM
Try an outdoor community ballet barre with us at 1pm, please wear comfortable clothes (no experience needed).