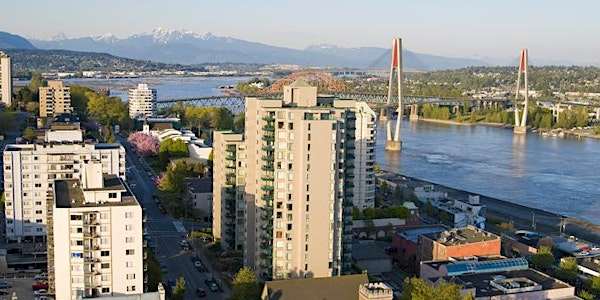 Downtown Livability Strategy Information Session
A drop-in information session about the Downtown Livability Strategy
When and where
Location
Anvil Centre 777 Columbia Street New Westminster, BC V3M 1B6 Canada
About this event
You're invited to a drop-in information session with City staff on Monday, December 5, 2022 between 2:00 pm and 8:00 pm at Anvil Centre (Room 413, 4th floor).
This session is an opportunity for business owners in the downtown New West area to learn more about the City's Downtown Livability Strategy – a series of efforts aimed at addressing challenges in the downtown related to business support, cleanliness, homelessness response, etc.
Work has been proceeding quickly to address these urgent issues, and City staff have heard that the business community would like more information about the work that's underway and upcoming. Come talk with us!
What can I expect at the session?
Staff from various departments will be on hand to share information, address your questions, and confirm the tactics that are underway to address downtown livability. Join us when it's convenient for you and connect with staff from:
New Westminster Police Department
Fire and Rescue
Community Planning (homelessness response)
Engineering Operations (waste removal and maintenance)
Bylaw Enforcement
Economic Development
The session is planned as a drop-in – come when you can, and stay for as little or as long as you'd like.
For those who would like to participate in a group discussion with other business owners, facilitated discussions will be offered starting at 3:00 pm and 7:00 pm.
What is the Downtown Livability Strategy?
The Downtown Livability Strategy is a series of immediate, short, and medium term tactics that address five areas of focus:
General cleanliness and enhanced access to 24/7 toilets
Enhanced homeless outreach and added emergency shelter capacity
Opioid epidemic and illicit drug response
Business support and engagement
Mental health response and support
For more information, you can get links to past Council reports and status updates at www.newwestcity.ca/downtownlivability.
Can't make it on December 5, but would still like to talk? Email us at info@newwestcity.ca and we will work to schedule a one-on-one phone call with a City staff member.