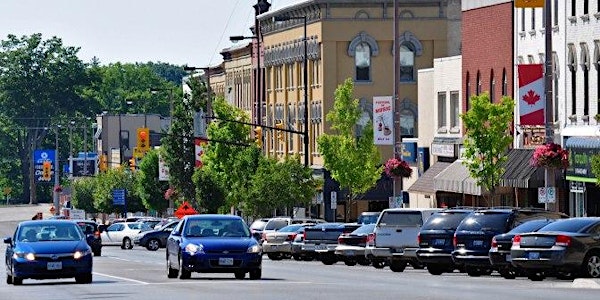 Downtown Revitalization Community of Practice
By Ontario Ministry of Agriculture, Food and Rural Affairs
Date and time
Thu, Nov 16, 2017 7:30 AM - 9:00 AM PST
Description
The Ontario Ministry of Agriculture, Food and Rural Affairs is launching an online community of practice for Downtown Revitalization in Ontario.
What is a Community of Practice? It is an informally structured group that allows practitioners with an interest in economic development or downtown development to promote leading practices, share success stories, and build capabilities for supporting downtown revitalization across the province. Membership is open to all, and topics will vary based on interest expressed by the group.
The theme of the session will be Measuring Progress on Downtown Revitalization, and will feature highlights from OMAFRA's most recent annual report card exercise, as well as presentations from the Town of Gravenhurst and the Town of Minto on their annual data collection and performance measurement exercises, and the benefits they have produced. The session will also provide opportunities for open exchanges on challenges and opportunities faced by communities doing performance measurement and data collection.
About the organizer
The Ontario Ministry of Agriculture, Food and Rural Affairs facilitates and coordinates resources and tools to build the capacity of rural Ontario communities for economic development. For more information on OMAFRA's Downtown Revitalization program, visit our website or contact the Agriculture and Rural Economic Development Advisor in your area.