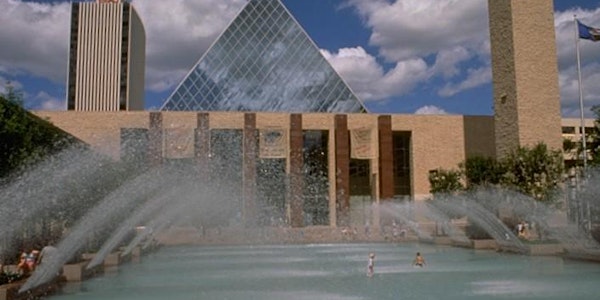 Downtown Sustainability Stroll
By City of Edmonton - Change for Climate
When and where
Date and time
Thu, Jul 19, 2018 12:00 PM - 1:00 PM MDT
Location
Edmonton City Hall 1 Sir Winston Churchill Square Edmonton, AB T5J Canada
Description
When people think of cities and downtown areas in particular, sustainability and the environment are not often at the top of mind. This tour will change that by highlighting the innovative ways the City of Edmonton and Edmonton businesses have reduced their impact on the environment by outlining the many initiatives that are happening right within the heart of our city. We will also share information about the general state of the environment in Edmonton and the City of Edmonton's goals for sustainability and energy transition.
Be prepared for the weather and a walk of just under two kilometers which will take you from City Hall to the Shaw Convention Centre and back to Churchill Square.
A City Staff member will be at the base of the stairs to the Councillors' Chambers in City Hall to begin the stroll and it will end at Churchill Square.
Downtown Sustainability Stroll dates:
July 19th - 12:00 - 1:00 pm
August 14th - 4:00 - 5:30 pm
August 23rd - 12:00 - 1:00 pm
About the organizer
Change for Climate is a call to all Edmontonians to take action on climate change and work together to reduce our greenhouse gas emissions. Climate change has reached a critical moment and surveys show 73% of Edmontonians believe we need to take action on now. To help them find ways to act on climate change we developed a spectrum of over 30 actions they can do at home, in their commute, in their lifestyles. We know Edmontonians are already doing many of these actions and we want to encourage them to go further and commit to larger, more impactful actions.
We invite Edmontonians to go to changeforclimate.ca to find actions they can do and share their commitment by using the hashtag #changeforclimate or submitting their story to the blog.