Description
We are inviting members of Durham's business community to join us at our breakfast and learn event, focused on all things to do with waste! The event is being held at GM's Canadian Technology Centre in Oshawa. We have a great lineup of speakers as follows:
Covanta - to talk about their waste to energy facility and technology.
ORCA - our newest Eco Solution Provider will be talking about their innovative Canadian technology for organic waste disposal. They will have a model onsite for demonstration.
Town of Ajax - to speak on corporate waste management strategies, specifically waste contracts and waste diversion.
Wastenot Farms - to speak about their unique vermiculture farm, zero waste and their Green Bins Growing organic recycling program for businesses.
This event is being sponsored by: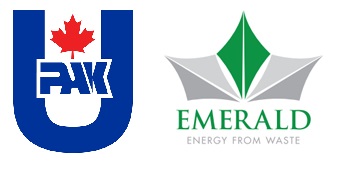 Waste is a seemingly unavoidable part of doing business, this event can help you better manage your waste, save money and strengthen your bottom line!
This is a free event for all current DPPG members, check your email for a promo code, or email Lauren@sustain-ability.ca
We hope to see you there!