Dr. Gabor Maté: Beyond the Medical Model

Friday, 29 May 2015 from 9:00 AM to 4:00 PM (EDT)
Event Details
Beyond the Medical Model: A Biopsychosocial View of Attention Deficit Disorder and other Childhood Developmental Disorders
Instructor: Dr. Gabor Maté
Date: May 29, 2015
Time: 9am - 4pm
Location: Arden Park Hotel, 552 Ontario Street, Stratford, ON
Early-Bird Cost: $189 +HST (by April 28, 2015)
Regular Cost: $199 +HST (after April 28, 2015)
* Cost includes lunch, morning and afternoon refreshments
*Group Rates available for groups of 5+ people registering together OR for individuals registering for more than one workshop.  See www.missionempowerment.ca/discounts for more information*
For more information on this workshop visit www.missionempowerment.ca
Workshop Description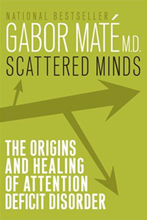 The diagnosis of attention deficit disorder, or AD(H)D (with or without hyperactivity), isburgeoning. Nearly three million children in the U.S. take stimulant medications for this condition, while in Canada the number of Ritalin prescriptions has more than quintupled in the last decade.
The prevailing medical model of ADHD views it as an inheritable illness. In his bestselling book Scattered Minds, Dr. Maté rejects a narrow genetic perspective – despite the fact that he has been diagnosed with ADD himself, as have two of his children. He shows that while genetic predisposition may play a role, it is by no means decisive. The circuitry and physiology of the brain are affected by the environment not only during critical periods of early childhood development, but throughout the human lifetime.
This biopsychosocial view has profound implications for the treatment of AD(H)D and related developmental disorders in both children and adults. Medications may be part of the overall treatment plan, but they should not necessarily be the primary, and never the only, line of treatment. Too often, symptom-control approaches actually undermine what should be the long-term goal: neurobiological and psychological development.
Topics covered:
How to recognize AD(H)D: symptoms and signs;

The psychological/emotional characteristics of AD(H)D;

The role of the environment (and the environment's interaction with the human brain) in the development of AD(H)D and other childhood developmental disorders;

Understanding the behaviours of the ADD child and adult;

The uses, misuses, dangers and limitations of medications in treating AD(H)D;

The AD(H)D student in the classroom;

How to promote healthy development at any age.
Presenter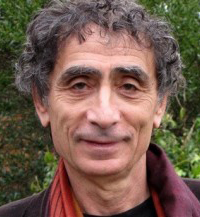 A renowned speaker and bestselling author, Dr. Gabor Maté is highly sought after for his expertise on a range of topics, from addiction to mind-body wellness. Rather than offering quick-fix solutions to these complex issues, Dr. Maté weaves together scientific research, case histories, and his own insights and experience to present a broad perspective that enlightens and empowers people to promote their own healing and that of those around them. For more information, see www.drgabormate.com
Cancellation Policy
An administrative fee of $50 will be charged for all cancellations. Cancellation 14 or more days prior to the workshop date – receive a refund, less $50 administration fee. Cancellation less than 14 days prior to the workshop date – receive a credit, less $50 administration fee, to be applied to a future workshop. No credit or refund will be issued if you do not notify us in advance of the workshop date. You may transfer your registration to another person without prior notice. The organizers reserve the right to cancel the event due to under-enrollment, instructor illness or inclement weather. If a workshop is cancelled, any payment will be returned in full.
When & Where

Arden Park Hotel
552 Ontario Street
Stratford, ON N5A 3J3
Canada

Friday, 29 May 2015 from 9:00 AM to 4:00 PM (EDT)
Add to my calendar
Organizer
Mission Empowerment provides professional development and personal development workshops and events that educate, transform, inspire and empower.
Our mission is two-fold:
To empower individuals to reach their fullest potential and achieve their dreams in all life areas

To assist helping professionals to become more effective at empowering their clients to make positive changes in their lives
Professional development workshops are offered in one or two day formats and are held in convenient locations in southwestern Ontario (typically Kitchener or Stratford, ON). Some workshops are also available for on-site training.
Personal development workshops and events range from two-hour classes to full weekend retreats.