Dr. Richard Carrier "How does History and Science Prove or Disprove a Religion"

Sunday, 19 October 2014 from 2:30 PM to 5:30 PM (MDT)
Event Details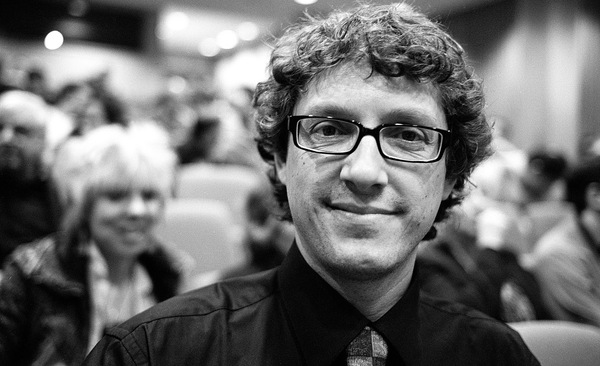 CFI Calgary is proud to present Dr. Richard Carrier. Dr. Carrier will show how the history of religions is already all on its own a conclusive disproof of them. If any were true, history, and the world, would have turned out entirely differently. Jesus would not have told us to stop washing our hands, for one thing. And he would have actually existed, for another. Judaism and Islam are likewise examined. Come join us for an irreverent, entertaining, and educational tour.
Richard Carrier's latest book, "On the Historicity of Jesus: Why We Might have Reason for Doubt" lays out extensive research (over 700 pages) on the evidence for Jesus and the origins of Christianity and poses the key questions that must now be answered if the historicity of Jesus is to survive as a dominant paradigm.
More about Dr. Carrier:
Richard Carrier is a world-renowned author and speaker. As a professional historian, published philosopher, and prominent defender of the American freethought movement, Dr. Carrier has appeared across the U.S., Canada and the U.K., and on American television and London radio, defending sound historical methods and the ethical worldview of secular naturalism. His books and articles have received international attention. With a Ph.D. from Columbia University in ancient history, he specializes in the intellectual history of Greece and Rome, particularly ancient philosophy, religion, and science, with emphasis on the origins of Christianity and the use and progress of science under the Roman empire. He is also a published expert in the modern philosophy of naturalism as a worldview. He is the author of "On the Historicity of Jesus: Why We Might Have Reason for Doubt", "Proving History: Bayes's Theorem and the Quest for the Historical Jesus", "Sense and Goodness without God", "Not the Impossible Faith", "Why I Am Not a Christian", and "Hitler Homer Bible Christ", and a major contributor to "The Empty Tomb", "The Christian Delusion," and "The End of Christianity", and for his copious work in history and philosophy, online and in print. He is currently working on his next books, Science Education in the Early Roman Empire and The Scientist in the Early Roman Empire.
This event is held at a licensed Night Club. All attendees must have valid government issued ID due to Alberta Liquor and Gaming Laws. There are no exceptions.
When & Where

Ten X Nightclub
1140 10 Ave SW
Calgary, AB T2R 0B6
Canada

Sunday, 19 October 2014 from 2:30 PM to 5:30 PM (MDT)
Add to my calendar
Organizer
The Centre for Inquiry Canada is a Registered Educational Charity that fosters a secular society based on science, reason, freedom of inquiry and humanist values. We strive to create awareness of these values and raise concerns about the absence of them.