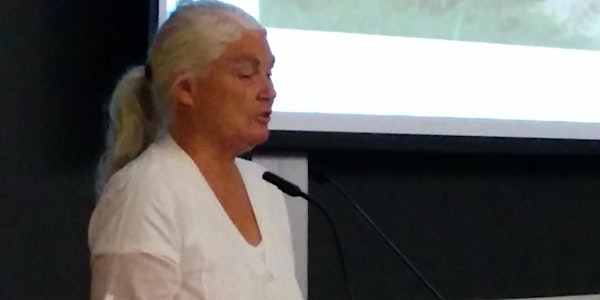 Dr. Stephanie Seneff Lecture – Glyphosate, Sulfate Deficiency & Degenerativ...
Event Information
Location
Glenview Presbyterian Church
1 Glenview Avenue
Toronto, ON M4R 1P5
Canada
Description
An extraordinary speaker, researcher, scientist and advocate for human health, Dr. Stephanie Seneff will share important insights about significant environmental toxins that appear to be underlying many modern diseases, including Autism, heart disease and other neurological problems. Her talk will be approximately one hour, followed by an Expert Panel discussion and Q&A with health professionals and senior government officials involved in science, research and policy.

For all event details, Dr. Seneff's bio, Expert Panel, etc, please visit the main Event page.
Summary Description of Lecture: Sulfate is an oxidized form of sulfur that plays a remarkably powerful role in many aspects of cellular metabolism and signaling. In this talk, you will learn how sulfate works in concert with sunlight and water to supply energy and clear cellular debris. Sulfate insufficiency, caused by environmental toxicants, in particular Glyphosate, is key to many modern debilitating diseases, including Autism and heart disease.
Seating is limited, reserve your ticket today! This is a "pay what you can" event. Cash donations can be made at the door to help off-set our costs. Check back soon for a way to make a donation online. Any contributions in excess of what we need to run the event will be donated to Parkinson's Canada and Vaccine Choice Canada.

Date and time
Location
Glenview Presbyterian Church
1 Glenview Avenue
Toronto, ON M4R 1P5
Canada