Dream it Be it - Career Exploration - 1-Day Conference for Teen Girls
Description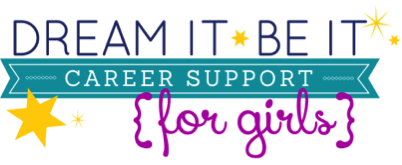 Welcome to Dream it Be it!
This is a one day event of inspiration and exploration. Soroptimist International of the TriCities is hosting this free conference for teen girls (Grades 9 to 12) in the TriCities to explore a variety of career possibilities they may not even be aware of! The day will include
Keynote Speaker - Jennifer McKinnon, Executive Director of Port Coquitlam Business Association, and owner of Creating Culture

Live Your Dream Trade Show - Meet 40+ women in a variety of professions to learn what they love about their career, how they got there, some of the setbacks along the way, and anything else you may want to know. (Stay tuned for a full listing as we confirm the amazing list of participants)

Power Panel with Q&A - 4 amazing women share their career journeys (some less-than-linear), their personal stories, and powerful take-aways for us all.
Angie Buonassisi - Medical Aesthetics & Entrepreneur
Elizabeth Charmley - Naval Architect Engineer
Inspector Nav Hothi - RCMP
Kristin Roby - Hot Rod Mechanic, Welder, Fabricator
Complimentary breakfast and lunch

SWAG bags for all attendees

Door prizes galore!
This one day conference is part of a larger program to support teen girls as they prepare to enter the professional world. Doors open at 9:15 for check-in and breakfast!
A huge thank you to our major sponsors of this event:
Soroptimist Foundation of Canada

Townline homes

Tygo Enterprises (McDonald's)

Finger Food Studios

Society for Canadian Women in Science and Technology