DREAM LAB. Exploring the Inner Realms of your Dreams.
Description
aStep inside our DREAM LAB classroom and create your very own personalized DREAM ACCOUTREMENT and begin working more intimately with your dreams and unearthing significant insights and messages held within your nightly adventures.
DREAM LAB INCLUDES:
Personalized

DREAM LAB ACCOUTREMENT.

L

ab Experiments: Intuitive Creations & Curations for building your personal dream accoutrement collection.

Interactive Exercises for Deepening your Awareness & Understanding of your Dream Stories.

Guided Journeys

for deeper dream explorations.

Live Meditative Sound Healing for re-entering dreamscapes.

A buffet luncheon.


DREAM LAB ACCOUTREMENT
Includes: Dream Elixir Mist, 6 Resonating Crystals, Dream Journal & Workbook, Dream Guide Cards.
A DREAM LAB ACCOUTREMENT is collection of elements curated by you through a series of intuitive activities, explorations & journeys. It will be comprised of your personalized dream elixir, resonant crystals and colors, dream attributes, and an assortment of dream guide cards. An Accoutrement that is specifically created by you to guide your dream explorations and discoveries.


DREAM LAB PROGRAM
PART I: SOUL CONNECTIONS
We'll awaken your Soul Senses through a live MEDITATIVE SOUND HEALING with Certified Sound Healer, Sarah Westbrook. While immersed in your intuitive senses, we'll invite you to select key elements for assemblying your Dream Lab Accoutrement.

PART II: DREAM
Dream stories may feel like tightly woven flower buds that seem beyond your reach for gathering the treasures held within them. Your attentiveness is what inspires your dream stories to unfold their beauty and reveal their inner wisdom. The kindness you give even the smallest of dream fragments, helps you learn the nature of your dreams and how your soul communicates with you.
We'll open with a dream tutorial, providing you guidelines for increasing your dream understanding and awareness. We'll spend time journaling dreams and learning step by step how to identify key dream markers for exploring and discovering the content of your dreams.
You'll receive a 50 page "Dream Journal Workbook" for dissecting and interpreting your dreams.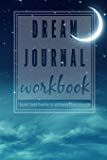 PART III: EXPLORE

We'll guide you through an artistic hour to create your own personalized dream elixir. Using your uniquely blended sacred oil mist and your intuitive DREAM LAB ACCOUTREMENT tools, you'll journey within to explore your DREAM landscapes for achieving a greater understanding of your Soul's language.

You'll be guided through meditative practices to gently shift your mind into a more relaxed and receptive state to EXPLORE dream scenes and DISCOVER meaningful insights. and using techniques for weaving your waking life intuitive awareness with that of your inner world of dreams for deeper exploration and discovery.

PART IV: DISCOVER
We'll create sacred space for welcoming your spiritual team and their wisdom to join your closing dream discovery journey. You'll be guided into a deep meditative state supported by a sound healing bath and the transformative healing properties curated in your dream elixir. You'll be transported into the field of your Soul for an experiential journey.
Come Dream, Explore and Discover with us!
Warmly,
Elle Gulotta, M.C. & Sarah Westbrook
ABOUT ELLE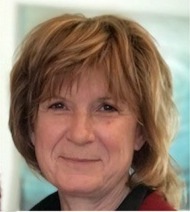 Medium & Dream Practitioner Teacher
Elle began her life with an early awareness of the spirit world. She is known for her deep love of Spirit and compassionate nature. She is a natural and inspiring teacher for personal growth and the development of one's intuitive gifts.
She specializes in Soul & Wellness Readings, Spirit Communication for Healing, and Soul Work for navigating life.
Elle is a 30+ year practitioner of dreamwork, and a Certified Grief Specialist. Her background also includes a career as a Human Resource Executive & Corporate Trainer.
She currently has a private practice teaches spiritual development classes, and hosts workshops each year in the Pacific Northwest. Her body of work is offered both in person and Online.
ABOUT M.C.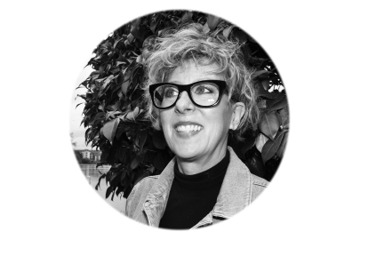 Certified Aromatherapist,

Lab Manager,

BATHE
I possess a true enthusiasm for essential oils and natural self-care and passionately develop synergies of natural constituents that sooth mind, body and soul!
Originally formulating skin care for my daughter during those teenage years (her skin loved it), I expanded my use of aromatherapy and essential oils when my father passed away and stress took over my body like it never had before.
As more people are turning to alternative methods of self-care, I am grateful to provide education on natural healing modalities, as well as all-natural, quality products that truly support health and well-being.
I am dedicated to combining the most naturally occurring therapeutic constituents for the most optimal results. Not only for the body, but also for the mind and soul. I assess the therapeutic properties, as well as the chemical constituents, within each essential oil. My expanded knowledge of aromatherapy and essential oils through certification at Bastyr University allows me to dig much deeper into the support of natural remedies and cultivate that knowledge with others.
I look forward to sharing my passion in upcoming workshops, and as I continue my alchemy in the lab, discovering remarkable and therapeutically-focused formulas.

For now . . . soak, savor, surrender and 'BATHE' yourself in all the goodness.
ABOUT SARAH
Certified Usui Reiki Master, Soundhealer, Holistic nutritionist and wellness coach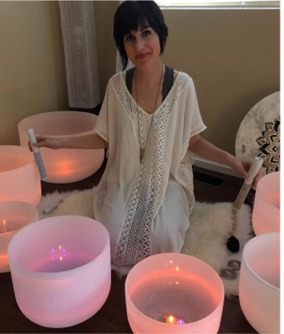 Sarah Westbrook provides private and group soundbaths, Reiki sessions as well as in-person and virtual holistic nutrition and wellness coaching sessions.
Sarah has been a musician her whole life, and when she started to learn about the scientific effects of sound on the body she began studying sound therapy as a healing modality for the mind, body and soul. Sarah has helped numerous clients with chronic illness, pain, anxiety, stress and spiritual emotional blockages to heal and thrive utilizing her different healing techniques and wholistic approach to individual wellness.