Description
Dreamwork theatre is a ritual space that allows participants to experience the healing power of dreams and the magic of theatre. In ancient Greece at the healing sanctuary of Asclepius medicine came in the form of visions and dreams. Situated beside the sanctuary is one of the most impressive outdoor theatres ever built: The Great Theatre of Epidaurus. The proximity of these two monumental sites evokes a profound sense of the enduring and mysterious connection between dreams, theatre and healing. The patron God of theatre is Dionysus. He is also the God of ecstasy. Ecstasy means to stand beside or outside oneself. To enter the sacred play of theatre enables one to get out of the way and to see the dramas playing out and influencing one's life. It is true we cannot change what we cannot see. The root meaning of the word theatre is "to see." Dreamwork theatre helps participants to see the inner and outer obstacles to greater joy, wholeness and freedom of expression.
Dreamwork theatre allows participants to see beyond the veils of proper personas to deeper realities presented in the symbolic images of dreams. In this way it can be called a "theatre of the real." According to Carl Jung's psychological theory all growth and healing comes from a complex union of opposites in a contained space. Dreamwork theatre is a coniunctio of many opposites including conscious/unconscious, head/heart, spirit/soul, eros/logos, feminine/masculine. Performing dreams in community celebrates the complex fabric of life by expressing these psychic realities that have an enduring effects on individual lives, personalities, communities and cultures.
Objectives:
-Gain a deeper understanding of the language of dreams
-Expand creative potential
-Explore and enact marginalized inner characters and voices
-Increase capacity for play and freedom of expression
-See the mythic and archetypal themes that are most influencing your life currently
-Loosen the grip of complexes and negative repetitive behavioural and relational patterns
Who should attend?
-Professionals and students in the field of psychology and counselling
-Individuals with a minimum of 2 years of depth analytical work or study
-Artists and actors looking to deepen their individual craft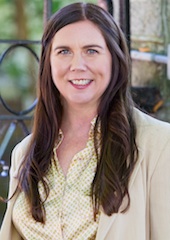 **Note these first two workshops are exclusively for women in order to focus on the unique dynamics and obstacles to the individuation process for women.
The workshop will run both Saturday and Sunday December 10th and 11th from 10:30-5:30

Cancellation policy: Full refund 10 business days before event minus a $30 administration fee. 10 business days before the event there will be no fees refunded.

For more informaiton please phone or email:
604-669-2588
ana@anamozol.com