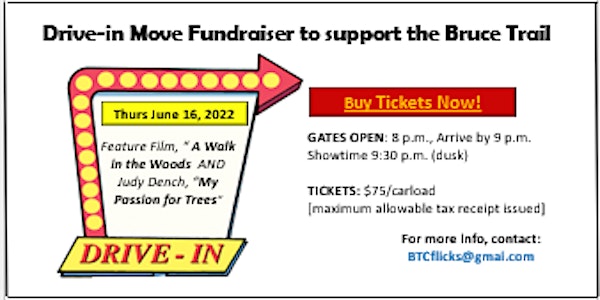 Drive-in Movie Fundraiser in Support of the Bruce Trail Conservancy
Event Information
Location
5 Drive-In
2332 Ninth Line
Oakville, ON L6H 7G9
Canada
What can be better than watching a movie under the stars knowing you are helping to preserve our beautiful Bruce Trail?
About this event
The Caledon Hills Bruce Trail Club in collaboration with the Toronto Bruce Trail Club and Iroquoia Bruce Trail Club is hosting a Drive-in movie night fundraiser on June 16, 2022 at the 5 Drive-In in Oakville. All proceeds will go to the Bruce Trail Conservancy (BTC). Tickets can be purchased in advance and are available here on Eventbrite.
8 pm - Gates open
9 pm - Pre-show with guest speaker Michael McDonald, CEO of the Bruce Trail Conservancy, who will provide stunning visuals of precious lands preserved and species at risk along the trail.
9:30 pm - Movies start at dusk.
Come early for a good spot, get a snack and meet up with old friends.
Tickets: $75 per carload which includes a $50 donation to the BTC. Eventbrite Fees are an additional $5.59. A maximum allowable tax receipt will be issued. Minimum 1 person per car, no maximum limit per carload.
Pile into the family car, bring a special friend, your kids or grandkids for a wonderful time under the stars.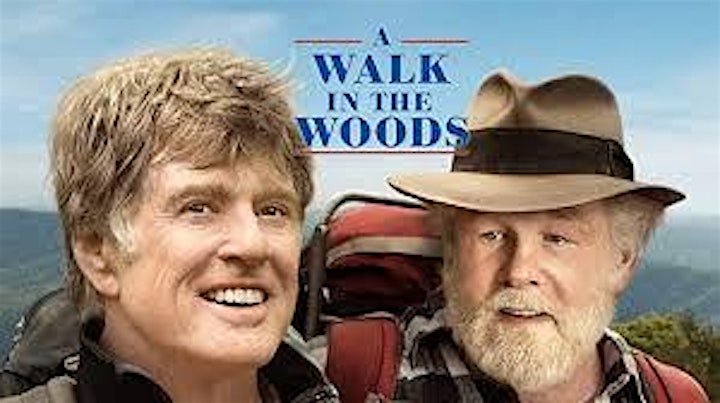 The feature movie that will be shown is, A Walk in the Woods, starting Robert Redford and Nick Nolte. It's based on Bill Bryson's best seller about his adventures on the Appalachian Trail. If you think our beloved Bruce Trail is long, come check out the Appalachian Trail. It stretches more than 3,500 miles from Georgia to Maine! Duration: 1 hour 45 minutes.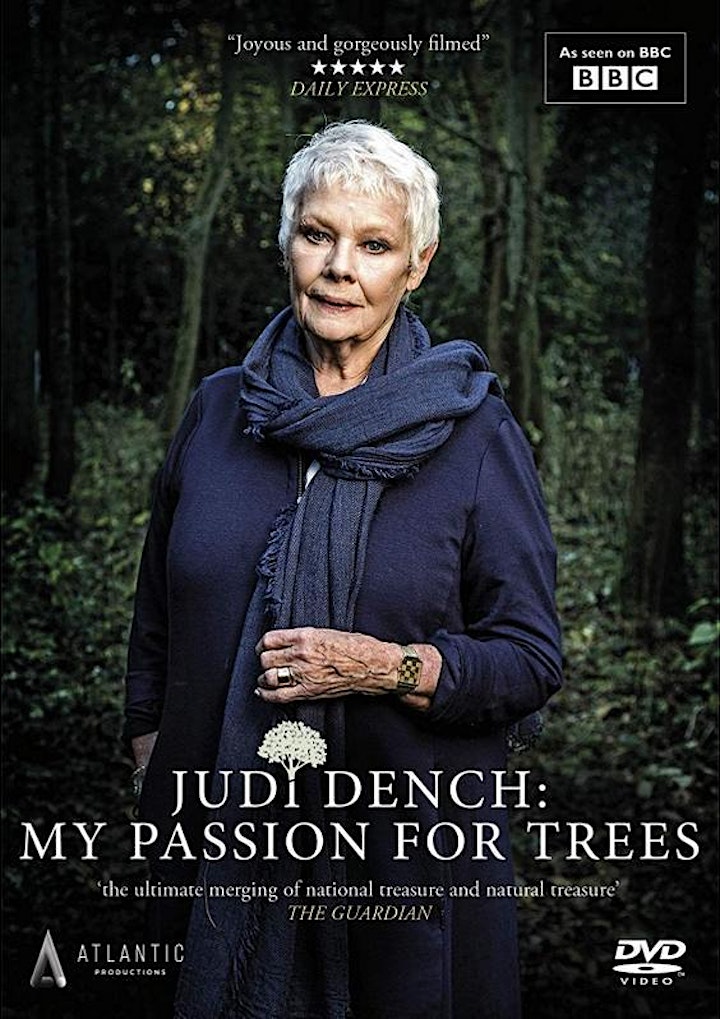 The second film features Judi Dench (of James Bond fame) talking about My Passion for Trees. This is a moving documentary following Judi Dench as she explores the lives of trees, discovering how they feel, how they communicate and how they fight off invading armies and extreme weather. Duration: 1 hour.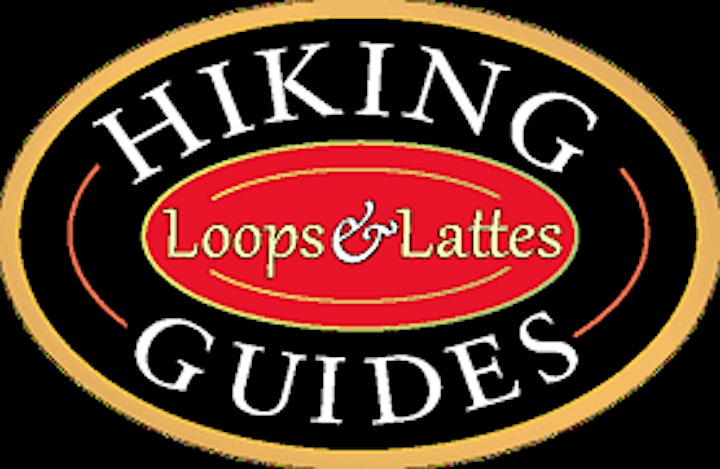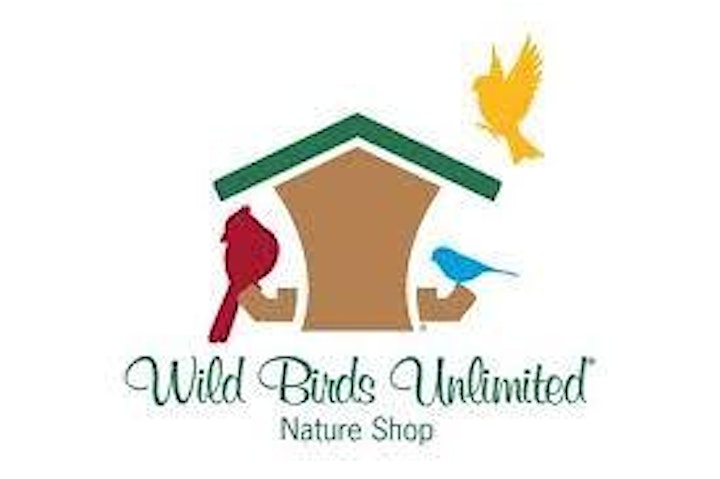 A Disc Jockey will be playing your favorite tunes while you wait for the films to roll, and there's a snack bar for all your munchie needs.
Please note: No outside food is allowed. Visit the Snack Bar. Clean washrooms available. Come rain or shine. No refunds.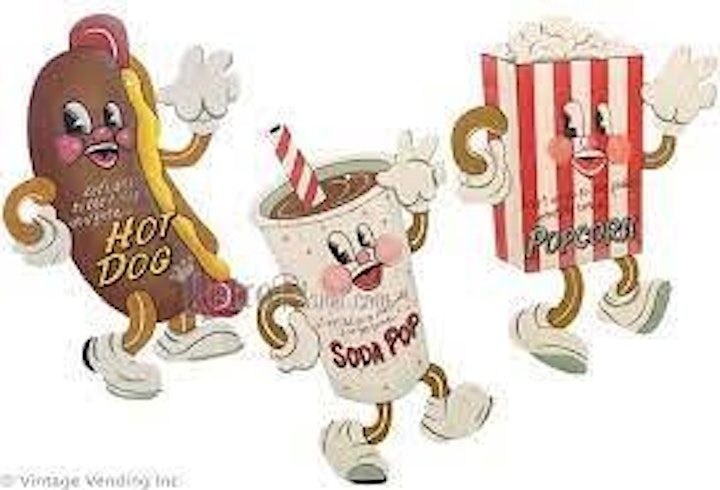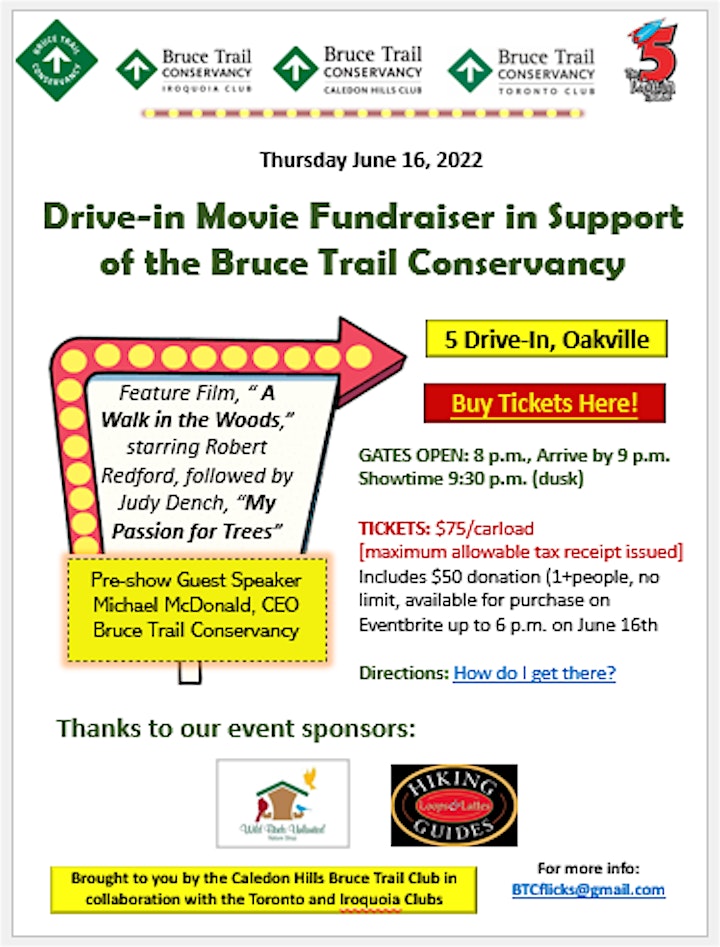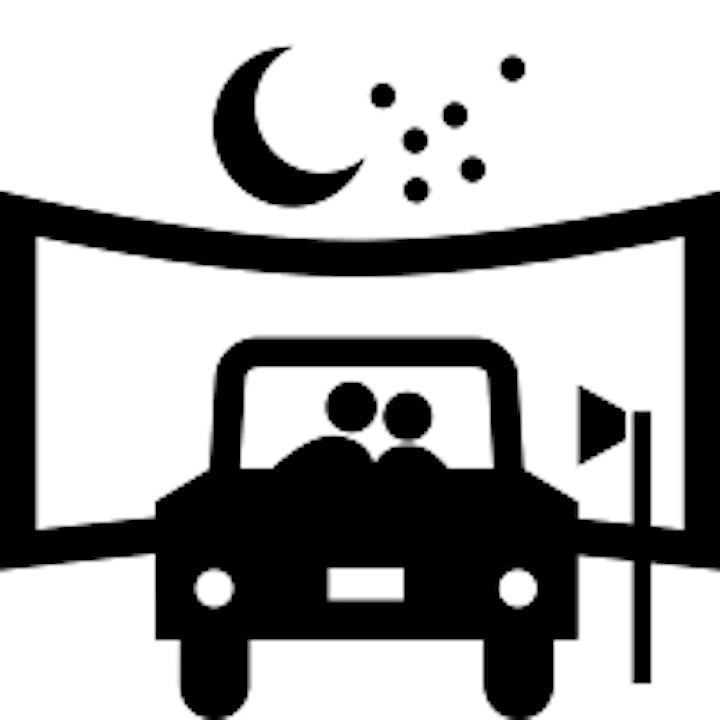 Date and time
Location
5 Drive-In
2332 Ninth Line
Oakville, ON L6H 7G9
Canada
Refund policy