About this Event
Saturday August 29th
Drive in - "Opera in the Movies" classics in partnership with Bonnie Doon Centre and features live pre- movie entertainment.
The original Phantom of the Opera starring Lon Chaney
The Phantom of the Opera is a 1925 American silent horror film adaptation of Gaston Leroux's 1910 novel Le Fantôme de l'Opéra, directed by Rupert Julian and starring Lon Chaney in the title role of the deformed Phantom who haunts the Paris Opera House,causing murder and mayhem in an attempt to make the woman he loves a star. The film remains most famous for Chaney's ghastly, self-devised make-up, which was kept a studio secret until the film's premiere. The film was released on November 25, 1925. The picture also features Mary Philbin, Norman Kerry, Arthur Edmund Carewe, Gibson Gowland, John St. Polis and Snitz Edwards. The last surviving cast member was Carla Laemmle (1909–2014), niece of producer Carl Laemmle, who played a small role as a "prima ballerina" in the film when she was about 15.
To lighten the tone of the evening, there will be live pre-show entertainment with live jazz ensemble "The Dungeon Quartet" performing hits from the era including The Prisoner's Song, Tea for two, Yes, Sir that's my Baby and more.
First Come First Serve - $35 per vehicle.
Gates opens at 7:30 - Live performance- 8:30 - Movie screens at 9pm
Mercury Opera is known for messing with the public's perception of opera bringing it to railway platforms, tents, boats, back alleys, strip clubs, saloons, a diner, and the Badlands Amphitheatre.
Partners and Sponsors for the Bonnie Doon event include:
Bonnie Doon Centre
French Quarter Business Improvement Area
PCL Construction Management Inc.
Fresh Air Media
La Cité Francophone
Creative Connects
CKUA Radio
TransEd LRT
SerVantage
Snacks provided by AUM Cafe will be available - text to order and delivery to your car.
In accordance with AHS guidelines events are outdoors, cleanliness and sanitization practices will be implemented and hand sanitizer provided. Cars will be spaced to maintain the 2 meter social distancing measures.
The AHS has provided a questionnaire for the ticket holders to fill in and hand back to the organizers.
Anyone attending a Mercury Opera summer event does so with the complete knowledge and acceptance of the inherent risk of exposure to COVID -19 that exists in any public place where people are present. Attendees will not hold the host, musicians nor Mercury Opera liable should they become infected.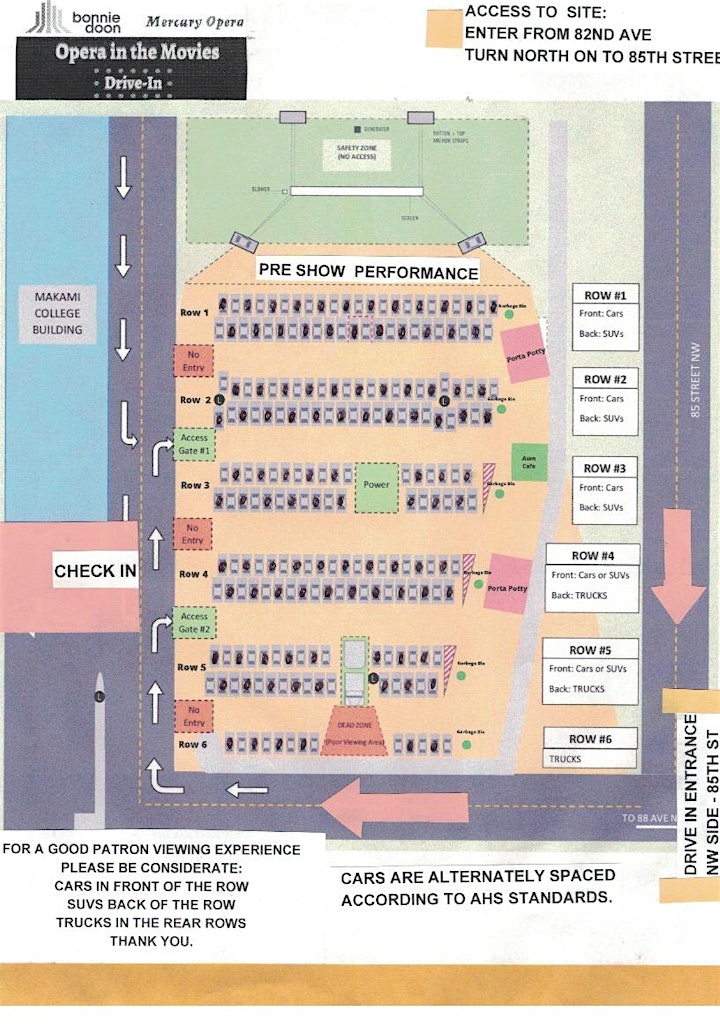 THE DUNGEON QUARTET
featuring
Allen Jacobson - Trombone
Josh McHan - Bass
Chris Andrew - Keyboard
Jeremiah McDade - Saxophone
"Some of the Edmonton music scene's finest players who are delighted to be performing "live music" for you."