Drive Performance Through a Strategic Approach to Benefits

Tuesday, 24 September 2019 from 8:00 AM to 1:30 PM (CST)
Event Details
Business Owners, Executive Directors, Office Managers and HR Professionals
Drive Performance Through a Strategic Approach to Benefits
Learn practical strategies to drive performance and align your group benefits plan to achieve desired results.

Highlighting the 4 trending HR priorities, the seminar will include a variety of experts to speak on essential components of a rewards program, mental health awareness, disability claims management, simple lifetime strategies to improve health, and insight into hot topics in benefits.
You will get insight into the most common challenges facing Saskatchewan businesses and some of the barriers you may be facing that could stop you from realizing the impact you want to have on your bottom line. And takeaway tools, strategies and solutions you can implement immediately!  
What You Will Take Away:

 
Insight into today's hot topics in benefits including telemedicine, evidence-based prescription drug plans, medical cannabis, voluntary benefits, vacation funds and optimizing retirement preparedness
Discover trends and alternatives accessing medical care on-demand to reduce the $16 billion-dollar employee absenteeism cost to employers in Canada
Get tips, backed by research, to actively manage your WCB program, have control over decisions on disability files and reduce the costs incurred by the rapid rise of claims
Understand the real challenges and impact of mental health in the workplace by learning the story of two business owners and their experience when one of the partners had a major depressive episode and took a leave
Learn simple, lifetime strategies for back pain, stiffness & poor posture, eye strain, brain fog & poor energy, breathing, hydration and improving metabolism & vitality
The health of each employee not only impacts their performance but influences your workplace environment and directly effects business results. 
Healthy Team. Healthy Bottom Line.
Benefits. NOT only a tool for attraction and retention. Learn how a strategically designed benefits plan can be customized to drive employee performance and productivity.
WCB Claims. NOT out of your control. Learn how disability claims can be better managed to reduce time loss and control increasing costs.
Employee Wellness. NOT just physical. Learn how poor employee physical, mental, social health poses a significant cost to the business and negatively impacts the bottom line.  
Vitality. NOT accepting pain and discomfort as part of your day. Learn how to work healthy habits into your regular routine to prevent and improve back pain, stiffness & poor posture, eye strain, brain fog, poor energy, breathing, hydration, metabolism and vitality.  
Don't miss your chance to hear from these engaging speakers and learn predictors of absence, turnover and disability to better inform the development of your strategic approach towards benefits.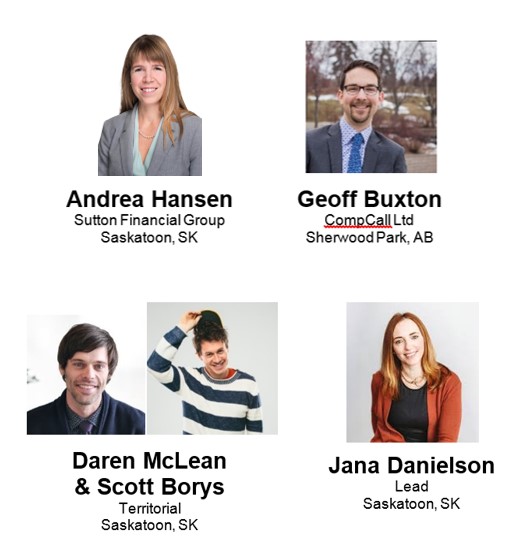 Register now and DISCOVER THE LINK between a healthy and productive workforce and improving your bottom line.
When & Where

Willows Golf & Country Club - Twilight Room
382 Cartwright Street
Saskatoon, Saskatchewan S7T 1B1
Canada

Tuesday, 24 September 2019 from 8:00 AM to 1:30 PM (CST)
Add to my calendar
Organizer
Specializing in Wealth Management, Benefits and Pension, we show successful families, businesses and charities how to preserve, protect and pass on their wealth so they can impact their world in a meaningful way.