About this Event
PLEASE NOTE: This event will now be held virtually. Registrants will receive an email with log in details prior to the online workshop.
It's no secret that higher web site traffic leads to higher conversions and increased revenue. But while most businesses have an online presence, not everyone is seeing optimal results.
Join Claire Bouvier, founder of FEiST (Female Entrepreneurs in Small Towns) Studio in Kingston for a 3-hour workshop that will help boost your online traffic and leverage your social media channels for better digital results.
In this workshop, you will learn how to increase your digital traffic by:
1. Getting featured
2. Using video content
3. Using e-mail marketing
4. Leveraging your social media channels
5. Building strategic partnerships
6. Running competitions/giveaways
7. Using "Google My Business"
8. Outsourcing your SEO
Space is limited, so reserve your spot soon!
Please note: This workshop is designed to meet the needs of underrepresented groups of women as identified by the WE-CAN Project led by Queen's University and funded by the Government of Canada.
These groups include: women in technology, indigenous women entrepreneurs, newcomers to Canada, women living in rural areas surrounding Kingston, women from visible and/or racialized minorities, and women with accessibility issues. In the case where this workshop is full, priority seating will be offered to women from these underrepresented groups.
ABOUT the WE-CAN PROJECT: The WE-CAN Project is led by Queen's University and supported by the Government of Canada. Its mission is to inspire and empower existing and aspiring women entrepreneurs by providing them with tools, resources, expert mentors, networks and community building to expand existing businesses and to launch new ventures.
The Government of Canada, through FedDev Ontario's Women's Entrepreneurship Strategy (WES) Ecosystem Fund is providing $3.2 million for Queen's University to design and deliver programs and services to accelerate, train, mentor and provide resources to women entrepreneurs and women-led companies in the community.
The focus of the WES strategy is to provide support to women entrepreneurs from diverse and underrepresented groups.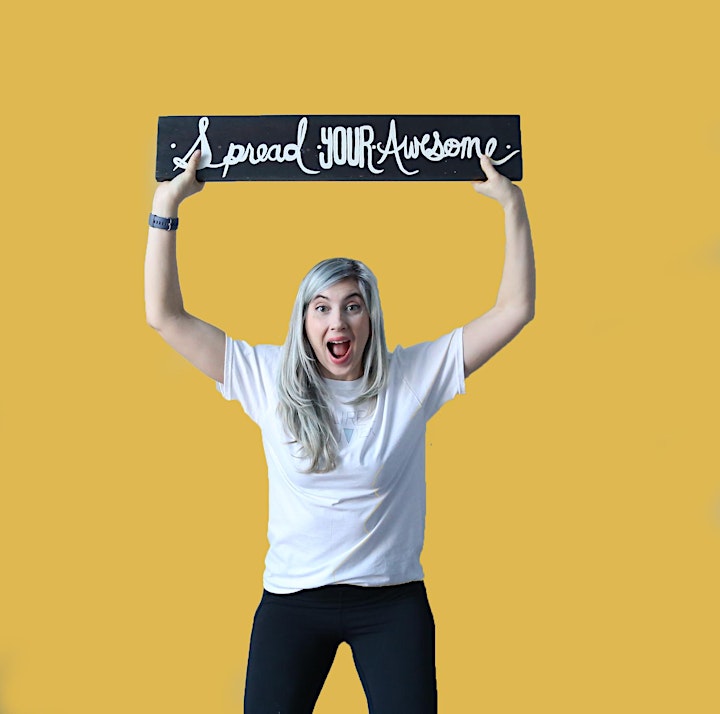 ABOUT THE PRESENTER: Claire Bouvier has an insatiable appetite for learning and a genuine curiosity and love for people. These qualities have enabled her to create unique connections and surround herself with a diverse community of entrepreneurs.
Her latest venture, FEiST Studio, is an extension of her work. She has past and present experience in teaching, photography, public speaking, music, sports, fashion, design, travel, TV hosting, art directing and creative design.
Claire's goal is to help women around the globe build their confidence, harness their strengths and become strong leaders in their community through their entrepreneurial endeavours.
Learn more at www.clairebouvier.com.