Description
Everyone is spending time on social media now more than ever.
It's the hangout spot for people to chat with their family & friends and get the latest updates on their favourite TV shows. It's also a place for you to attract new customers to your brand.
In this workshop you will learn:
Creating a buyer journey on social media
Aligning your online brand with your offline brand
Creative tactics to increase your traffic
What type of content to post
About The Presenter: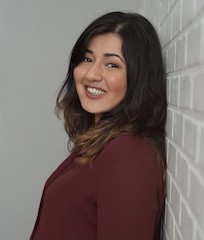 Orzala Quddusi is the CEO and founder of Make it Happen Services specializing in social media marketing services. She began her journey earning a post-secondary diploma in Business Administration, followed by earning herself a Bachelors of Commerce degree. Orzala saw the need many entrepreneurs had for a wide range of services. With that in mind she developed Make it Happen Services. Additionally, Orzala is an active member of Ajax Pickering Board of Trade.