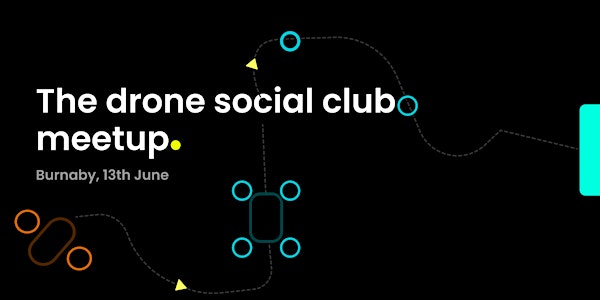 Drone Social Club Meetup: Connecting Vancouver's Drone Enthusiasts
Calling all drone enthusiasts! Join us on June 13th for a day filled with excitement, knowledge sharing, and networking.
Date and time
Starts on Tue, Jun 13, 2023 5:30 PM PDT
Location
Brentwood 4567 Lougheed Hwy., Burnaby, BC V5C 3Z6 #1214 Burnaby, BC V5C 0K3 Canada
About this event
Welcome to the Drone Social Club Meetup, Metro- Vancouver's newest community of drone enthusiasts! Whether you're a drone pilot, engineer, or just interested in learning more about drone technology, this is the perfect event for you.
At this meetup, we'll be gathering at a local coffee shop to socialize and network with other drone enthusiasts. You'll have the opportunity to share your knowledge and experiences, learn from others, and discover the latest trends and technologies in the drone industry.
During the event, we'll have a variety of fun activities and giveaways to keep the conversation flowing. You'll also have the chance to meet new friends, make new connections, and find potential collaborators for your drone projects.
Our goal is to create a welcoming and inclusive community of drone enthusiasts in Vancouver. We believe that by connecting with each other and sharing our experiences, we can all learn and grow together.
So come out and join us for an afternoon of networking, learning, and fun. Whether you're a seasoned drone pilot or just getting started, the Drone Social Club is the place to be. Don't miss out on this exciting opportunity to be part of Vancouver's growing drone community!