Description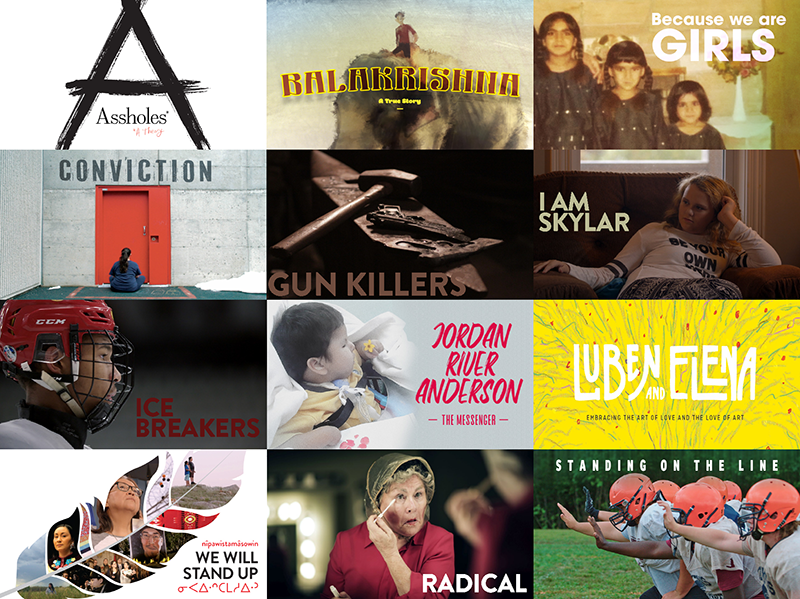 We're welcoming filmmakers and other festival delegates to stop by our studio at 5475 Spring Garden Road, Suite 201, 3-5 pm, September 13 and continuing September 16-18.

Drop in for a quick coffee and snack, stay and chat, use the printer, wi-fi, or the quiet room to make a call or just chill.

A heartfelt thank you to all the filmmakers, co-producers and collaborators who are part of a spectacular lineup of 12 NFB films @ FIN 2019.
Assholes: A Theory (John Walker)
Balakrishna (Colin MacKenzie, Aparna Kapur)
Because We Are Girls (Bajit Sangra)
Conviction (Nance Ackerman, Ariella Pahlke, Teresa MacInnes)
Gun Killers (Jason Young)
I Am Skylar (Rachel Bower)
Ice Breakers (Sandi Rankaduwa)
Jordan River Anderson, The Messenger (Alanis Obomsawin)
Luben and Elena (Ellie Yonova)
Nipawistamasowin: We Will Stand Up (Tasha Hubbard)
Radical (Deanne Foley)
Standing on the Line (Paul Émile d'Entremont)
--------------
Bring a friend