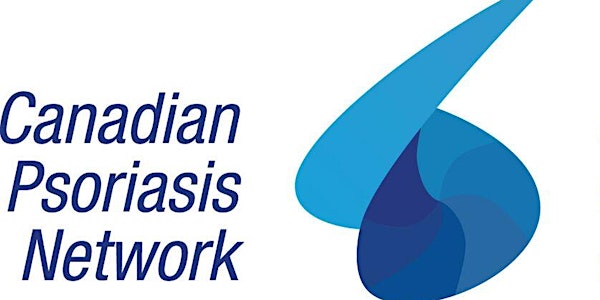 Drug Coverage in Canada
Understand the process of how new medications move through the various processes to reach you and how you can play a role.
About this event
Drug Coverage and Advocacy - How medications reach your medicine cabinet?
Join the Canadian Psoriasis Network and patient advocates, Rachael Manion and Wendy Gerhart, to understand how drugs get covered in Canada and what you can do as a person living with psoriatic disease. It's a hopeful time for Canadians with new options coming soon but we must all do our part to ensure they reach our medicine cabinets.
Date: Monday January 16, 2023
Time: 7:30pm ET
Speaker: Wendy Gerhart & Rachael Manon
Topics to be discussed:
Who are the stakeholders
Overview of the Processes - Drug approvals, Health Technology Assessment , pricing negotiations and product listing agreements
Patient Input
Self-Advocacy – what role can the patient play, how to do it, why its important
Q&A
Available in English and French
NOTE: The zoom link to the webinar will be emailed a few days in advance of the webinar.
Supported by Janssen Inc. and Bristol-Myers Squibb
***********************************************************************************************************
Remboursement et défense des droits - Comment les médicaments arrivent-ils dans votre armoire à pharmacie ?
Joignez-vous au Réseau canadien du psoriasis et aux défenseurs des patients, Rachael Manion et Wendy Gerhart, pour comprendre le processus de remboursement au Canada et ce que vous pouvez faire en tant que patient vivant avec la maladie psoriasique. C'est une période pleine d'espoir pour les Canadiens, car de nouvelles options seront bientôt disponibles, mais nous devons tous faire notre part pour qu'elles arrivent dans nos armoires à pharmacie.
Date : Lundi 16 janvier, 2023
Heure : 19h30 ET
Conférenciers : Rachael Manion and Wendy Gerhart
Sujets à discuter :
Qui sont les intervenants
Aperçu des processus - Approbation des médicaments, évaluation des technologies de la santé, négociations sur les prix et accords sur la liste des produits.
Contribution des patients
Auto-représentation - quel rôle le patient peut-il jouer, comment le faire, pourquoi est-ce important ?
QUESTIONS ET RÉPONSES
Disponible en anglais et en français
NOTE : Le lien zoom vers le webinaire sera envoyé par courriel quelques jours avant le webinaire.