Drug Pricing Policy Summit: Patients Redefining Healthcare
Description
Tuesday, November 13, 2018; 8:15 a.m. – 5:00 p.m.
Wednesday, November 14, 2018; 8:15 a.m. – 4:30 p.m
Breakfast starts at 7:45 am
Don't miss this opportunity to understand practical ways of reshaping Canada's health care system to improve patient outcomes and value at the 3rd Annual Drug Pricing Policy Summit: Patients Redefining Health Care.
This Summit builds on the 2016 and 2017 Summits which provided unprecedented opportunities for patients, caregivers and patient representatives from diverse disease and disability groups to come together to discuss a shared vision for health care in Canada.
What to Expect This Year
This year's Summit will dive deeper into Value-Based Health Care (VBHC), introduced to participants at the 2017 Summit, within the context of drug treatment, and will build a work plan for VBHC in Canada, led by patients, caregivers, and their allies.
We're very excited to have Scott Wallace, a leading thinker and advocate for transforming the way healthcare is delivered in America and co-founder and managing director of the Value Institute for Health and Care at the Dell Medical School, University of Texas in Austin deliver the keynote address. Scott's research focuses on developing new methods to identify the obstacles to patients' better health and on care delivery mechanisms that effectively and efficiently address those needs.
Over the Summit's two days, participants will learn about:
VBHC initiatives in Canada and their positive impact on the health of patients

Social determinants of health, the resulting health inequities and considerations for moving forward

Health data and its importance in improving healthcare delivery, health systems and the ability to measure health value
Summit participants will engage in patient case studies, applying their expertise, perspectives and knowledge gained to identify their potential roles in this setting and to discuss strategic objectives for such roles. More agenda details to come.
Patient groups will also build on the working committee action plans that were developed as part of the 2017 Summit, their work to-date and on information that arises from the 2018 Summit. This includes reviewing and renewing working committee composition and strategic objectives and tactics for 2018-2019. To access the 2017 Summit report, please click here.
Additional Information
In addition to patient groups, observers from other stakeholder groups including governments, private industry, unions and healthcare professionals are invited to attend the panel sessions. Please note, space for observers is limited and we reserve the right to select participants to ensure multi-stakeholder and diverse representation.
Limited travel grants are available on a first-come, first-serve basis for patient groups with consideration of their geographical representation and other relevant factors. Apply for travel grants by email to dppstoronto2018@gmail.com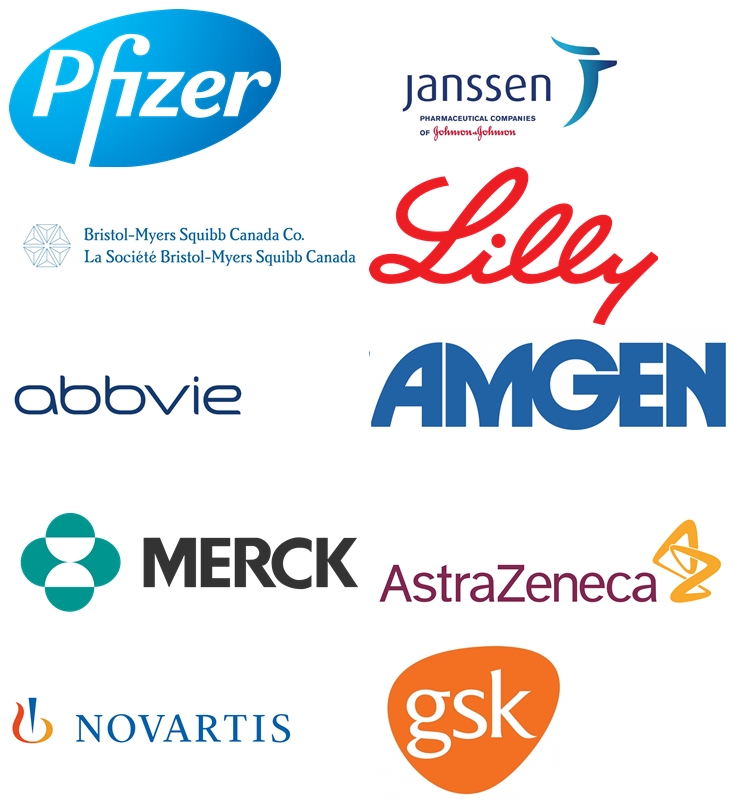 Mardi, 13 novembre 2018; 8h15 - 17h00
Mercredi, 14 novembre 2018; 8h15 - 16h30
le petit-déjeuner commence à 7h45
Ne manquez pas cette opportunité de comprendre les avenues pratiques pour remodeler le système de santé du Canada afin d'améliorer les résultats et la valeur pour les patients au 3e Sommet annuel sur la politique de prix des médicaments : les patients redéfinissent les soins de santé.
Ce Sommet s'appuie sur les Sommets de 2016 et 2017 qui ont offert une occasion sans précédent aux patients, aux soignants et aux représentants des patients de divers groupes de maladies et de handicaps, de se rassembler afin d'élaborer une vision commune des soins de santé au Canada.
À quoi s'attendre cette année
Le Sommet de cette année approfondira la notion de soins de santé axés sur la valeur, présentée aux participants lors du Sommet 2017 dans le contexte du traitement médicamenteux, et établira un plan de travail pour cette approche au Canada, dirigée par les patients, les soignants et leurs alliés.
Nous sommes ravis d'avoir Scott Wallace, un éminent penseur et défenseur de la transformation de la prestation des soins de santé en Amérique et cofondateur et directeur général du Value Institute for Health and Care de la Dell Medical School de l'Université du Texas à Austin, pour nous livrer l'allocution d'ouverture. La recherche de Scott met l'accent sur le développement de nouvelles méthodes pour identifier les obstacles à une meilleure santé des patients et sur les mécanismes de prestation de soins qui répondent efficacement et de manière efficiente à ces besoins.
Pendant les deux jours du Sommet, les participants apprendront au sujet des :
Initiatives de VBHC au Canada et leur impact positif sur la santé des patients

Déterminants de la santé, les inégalités en matière de santé qui en résultent et les considérations pour aller de l'avant

Données en matière de santé et leur importante pour améliorer la prestation des soins de santé, les systèmes de santé et la capacité de mesurer la valeur de la santé
Les participants au Sommet vont s'intéresser à des études de cas de patients, en appliquant leur expertise, perspectives et savoirs acquis pour identifier leurs rôles potentiels dans ce contexte et pour discuter des objectifs stratégiques de tels rôles. Plus de détails concernant l'ordre du jour à venir.
Les groupes de patients s'appuieront également sur les plans d'action élaborés par le groupe de travail dans le cadre du Sommet 2017, sur leurs travaux à ce jour, ainsi que sur les informations issues du Sommet 2018. Cela comprend l'examen et le renouvellement de la composition du comité de travail, de même que les objectifs stratégiques et tactiques pour 2018-2019. Pour consulter le rapport du Sommet 2017, veuillez cliquer ici.
Information additionnelle
En plus des groupes de patients, des observateurs d'autres groupes clés, dont les gouvernements, l'industrie privée, les syndicats et les professionnels de la santé sont invités à assister aux sessions de panel. Veuillez noter que l'espace pour les observateurs étant limité, nous nous réservons le droit de sélectionner les participants afin d'assurer une représentation diversifiée des multiples intervenants clés.
Des bourses de déplacement limitées sont disponibles sur la base du principe « premier arrivé, premier servi » pour les groupes de patients considérant leur représentation géographique et d'autres facteurs pertinents.
Postulez pour des bourses de déplacement par courriel à dppstoronto2018@gmail.com