Join Tsawayia Alice Guss of the Squamish Nation in a ceremonial and educational drum making workshop at MOV this December!
About this event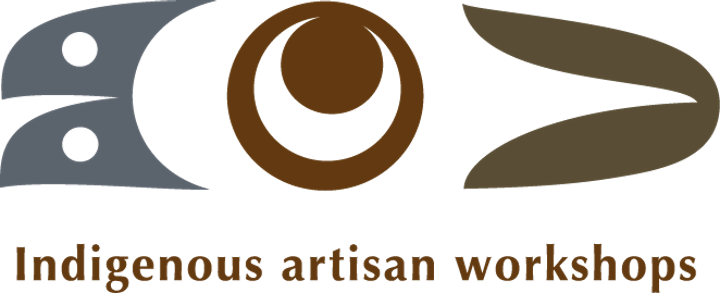 **Due to the current COVID 19 restrictions set out by the Provincial Health Officer (PHO), this workshop will require proof of vaccination.**
This hands-on workshop will teach participants how to make their very own 'sacred drum' from start to finish while sharing songs and storytelling throughout the workshop. You will be truly amazed and empowered as you use your creativity to transform mother earth's gifts. In this workshop, we will honour the deer and the maple trees. No experience necessary. Each participant will leave with their very own drum and stick.
Date: Saturday, December 4, 2021
Time: 1:00pm to 3:00pm
Admission: $240 General Admission, $230 MOV Members, $215 Indigenous peoples*
*Please call 604-736-4431 during MOV business hours to obtain a discount code if you are an MOV Member or Indigenous. A service fee and GST is also applied to ticket sales.
Spaces are limited. Register early. Masks are required.
Workshop ticket includes FREE admission to our feature exhibitions including Boarder X, That Which Sustains Us, A Seat at the Table, Neon Vancouver Ugly Vancouver, and c̓əsnaʔəm, the city before the city. Consider arriving early with your event ticket to view exhibits!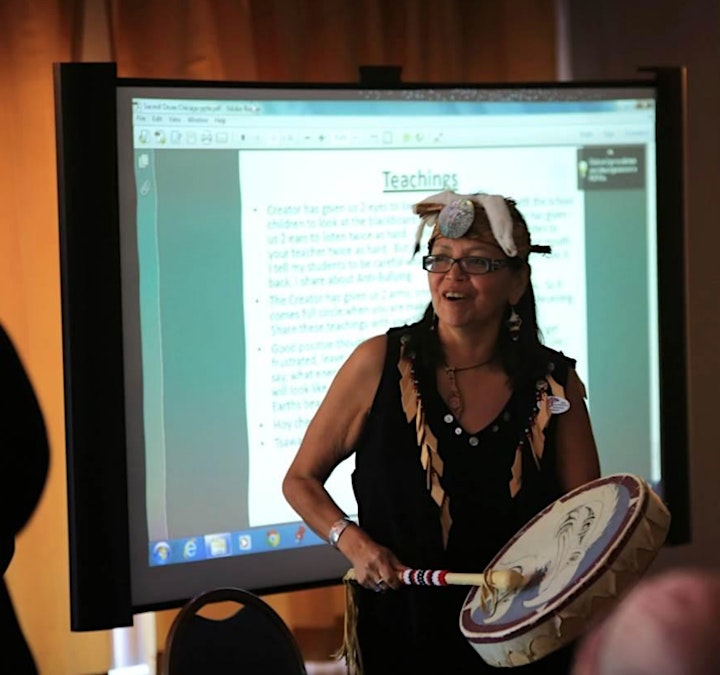 Tsawaysia Spukwus whose English name is known as Alice Guss (nee Harry), is a Squamish Nation member, born and raised in Squamish, BC. She is (a mother of three and grandmother of twins) who is strong, committed, and active in the preservation of her Culture and Heritage.
Tsawaysia participates in all aspects of First Nations culture, language, community, governance, education, traditional art forms, healing, recreation, singing, drumming, dancing, and storytelling. With over 20 years working with First Nation's communities as a Director of Education, 5 years in the Employment Industry along with 15 years delivering Sacred Drum making workshops, Tsawaysia is masterful at bringing innovative learning opportunities to all people through workshops, drumming, singing, dancing, and storytelling.
She is an avid participant in healing Tribal Journeys and more recently co-produced a number of documentaries including Squamish Nation: Stories from the Heart, Tribal Journeys, and Riding with the First Nation's Snowboard Team. During the 2010 Olympics she coordinated her Family's Sea Going Canoe Pekultn display and her Family shared songs, dances, history , in honour of her late father Ernie Harry (Pekultn).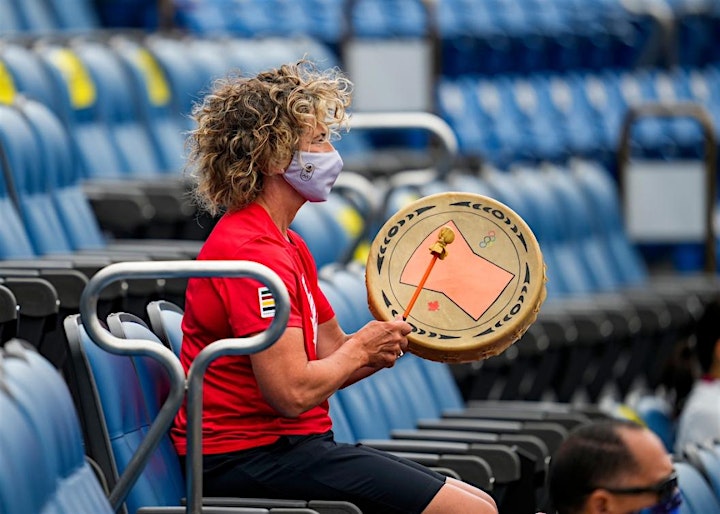 Marnie McBean, Team Canada's Chef de Mission for the Tokyo 2020 Olympic Games, holds a special custom-made hand drum given to her by a Squamish Nation family during an event at the Games. Canada's de facto No. 1 fan has been busy beating a drum to celebrate athletes in Tokyo since the beginning of the Games, so much so that Tsewtsáwḵen (Tewanee Joseph) had to keep pausing his TV to catch a glimpse.
"Since Day 1 – I saw it, I paused my PVR, took a picture of it, and shared it with all of our family," he says with pride.
Learn more about Tsawayia Alice Guss' contribution to the Tokyo Olympics!