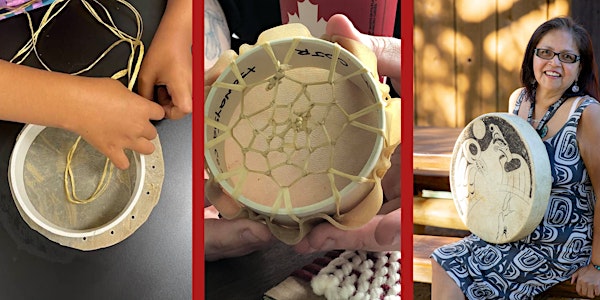 Drum Making with Tsawaysia Spukwus (Tuesday, June 22)
Celebrate Indigenous History Month and learn how to make a drum. All materials provided!
About this event
The Library will be hosting Tsawaysia Spukwus of the Squamish Nation to celebrate Indigenous History Month for a series of hands-on workshops! Come learn how to make a drum in the free 1.5 hour workshop. Everyone is welcome to join!
Squamish Nation member and educator Tsawaysia Spukwus (Alice Guss) is masterful at bringing innovative learning opportunities to all people through workshops, drumming, singing, dancing and storytelling.
All workshops are free and online, and all materials will be provided for participants! This workshop series is possible in part thanks to the Squamish Arts Council.