Description
35th Anniversary Screening!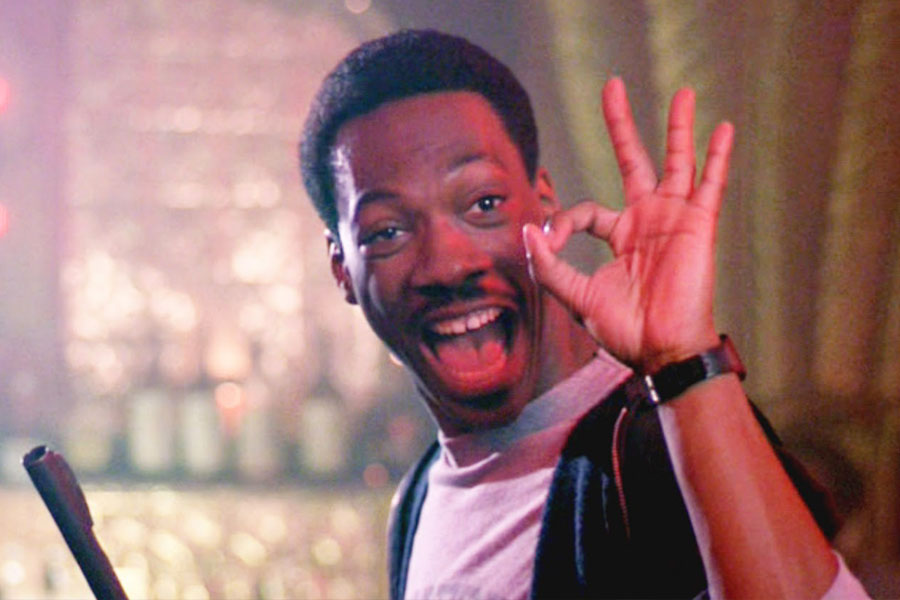 Drunken Cinema invites you to celebrate the one and only Eddie Murphy with a 35th anniversary screening of the cult buddy cop classic, BEVERLY HILLS COP! This surprise sleeper hit managed to beat other popular cult classics such as GREMLINS, INDIANA JONES AND THE TEMPLE OF DOOM and GHOSTBUSTERS at the box office in 1984. That's right, not even quality special effects on-screen were enough to deter the world from experiencing Murphy's charm, humor and unforgettable laugh on the big screen! Come and participate in an interactive movie game experience for a classic film that launched Eddie Murphy into superstardom in a great theatre with a fun crowd!
There will be an Eddie Murphy music video preshow, popcorn, wine & beer, trailers, a themed cocktail and prizes to be given away!
*Customized game card and prop is included in the price of admission.
Doors at 9:00PM, event starts at 9:30PM Licensed. 19+ Event. Probably going to sell out so don't miss out!

About The Film

BEVERLY HILLS COP
USA 1984 106 min. R
Directed by: Martin Brest
Starring: Eddie Murphy, Judge Reinhold, John Ashton, Ronny Cox
About Drunken Cinema
DRUNKEN CINEMA is a monthly series in Toronto, Kitchener and Montreal specializing in interactive movie game nights for extreme movie buffs. The series showcases cult classics and hidden gems from the 1980s and 1990s, while also providing an interactive twist to enhance the viewing experience.
Disclaimer: All Revue membership discount benefits apply. Member free screening not applicable.