Description
"You're So Cool, Brewster!"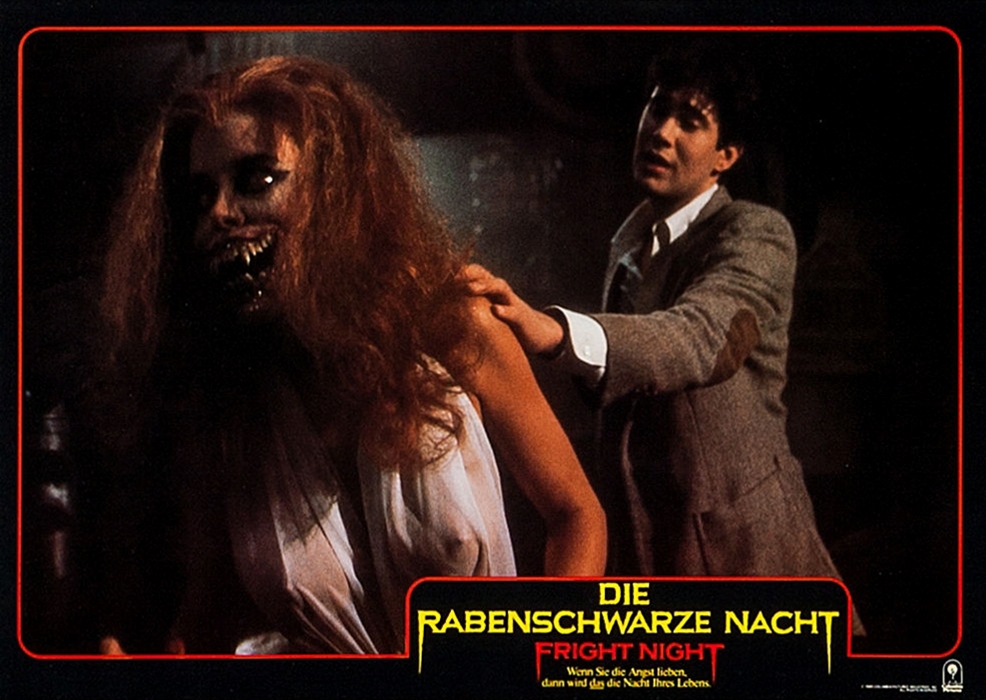 Welcome to FRIGHT NIGHT… at The Revue Cinema! Drunken Cinema invites you all to participate in an interactive movie drinking game for one of the most influential horror comedies of its time, FRIGHT NIGHT!
There will be popcorn, wine & beer, trailers, a themed cocktail and prizes to be given away!
*Customized drinking game card and a plastic vampire fangs prop is included in the price of admission.
Doors at 9:00PM, event starts at 9:30PM Licensed. Probably going to sell out so don't miss out!

About the Film
FRIGHT NIGHT
USA 1985 108 min. R
Directed by: Tom Holland
Starring: Chris Sarandon, Roddy McDowall, William Ragsdale, Amanda Bearse
Before CABIN IN THE WOODS, SCREAM & JASON LIVES, this 1985 vamp flick was actually one of the first meta horror films that subverted horror and vampire sub-genre tropes and conventions. Come celebrate the thrills and the chills for the first time or for the 100th time with us at Revue Cinema! Experience Evil Ed's iconic laughter, the great practical effects and Jerry Dandridge's smouldering good looks with a great crowd in an incredible theatre!
About Drunken Cinema
DRUNKEN CINEMA is a monthly series in Toronto and Montreal specializing in movie drinking game nights for extreme movie buffs. The series showcases cult classics and hidden gems from the 1980s and 1990s, while also providing an interactive drinking game twist to enhance the viewing experience.
Disclaimer: All Revue membership discount benefits apply. Member free screening not applicable.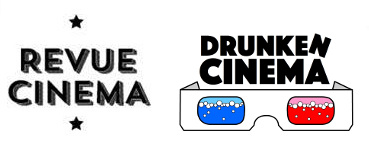 *As a licensed establishment, The Revue Cinema serves beer, wine, various spirits, and for this screening, a customized cocktail. Non-alcoholic drinks are also available. Please note that outside food & alcohol is not permitted in the establishment.