Description



"The Big (Drinking) Ticket of '93!"
We at DRUNKEN CINEMA continue to showcase our love for meta-cinema by inviting you to REVUE CINEMA to participate in an interactive drinking game for one of the most underrated action comedies from the '90s, LAST ACTION HERO!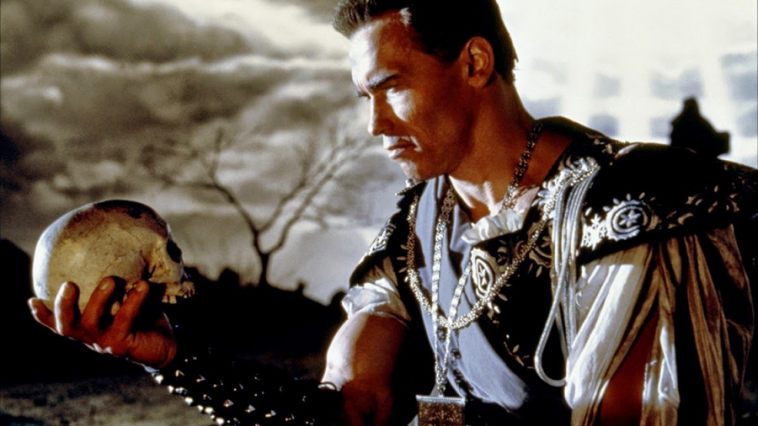 Although the film was initially considered a critical and box office failure when it was first released in 1993, LAST ACTION HERO has managed to build a steady cult following over the past 25 years for its unique concept and over-the-top hilarity and the film deserves to be championed on the BIG SCREEN for its 25th anniversary!
Watch Arnold Schwarzenegger play JACK SLATER, a fictional action star who has no idea he is being played by Arnold Schwarzenegger in one of the most tonally off-kilter, albeit beloved box office disasters from the early nineties with a great crowd in an incredible theatre!
There will be popcorn, wine & beer, trailers, a themed cocktail and prizes to be given away!
*Customized drinking game card and a prop is included in the price of admission.
Doors at 9:00PM, event starts at 9:30PM Licensed. Probably going to sell out so don't miss out!
About the Film
LAST ACTION HERO
USA 1993 131 min. 14A
Directed by: John McTiernan
Starring: Arnold Schwarzenegger, Austin O'Brien, Charles Dance
About Drunken Cinema
DRUNKEN CINEMA is a monthly series in Toronto and Montreal specializing in movie drinking game nights for extreme movie buffs. The series showcases cult classics and hidden gems from the 1980s and 1990s, while also providing an interactive drinking game twist to enhance the viewing experience.
Disclaimer: All Revue membership discount benefits apply. Member free screening not applicable
.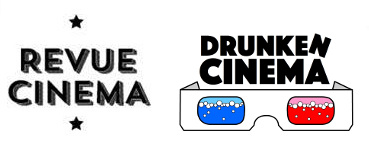 *As a licensed establishment, The Revue Cinema serves beer, wine, various spirits, and for this screening, a customized cocktail. Non-alcoholic drinks are also available. Please note that outside food & alcohol is not permitted in the establishment.