Celebrate Bruce Lee's Birthday With Us At The Revue on November 27th!
About this event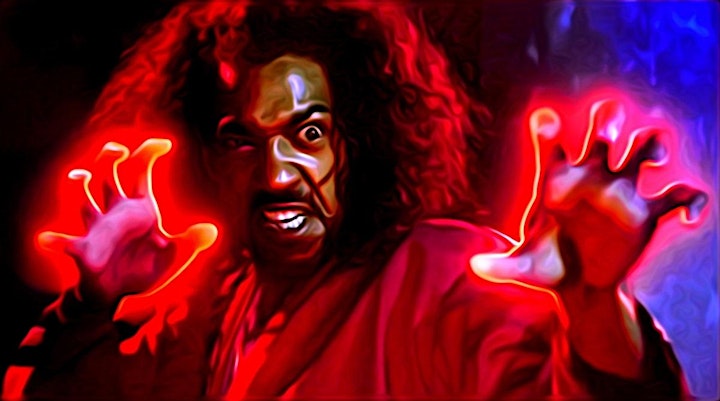 To celebrate Bruce Lee's birthday, we invite you to 7TH HEAVEN (A.K.A. REVUE CINEMA) to celebrate one of the most iconic cult classics of the 80s: Berry Gordy's THE LAST DRAGON! 
Have fun celebrating the 35th Anniversary screening with our interactive movie game by shouting out memorable SHO'NUFF quotes, singing to Debarge, pointing out the William H. Macy cameo and showing off "THE GLOW" with glowsticks! - SERENA WHITNEY
There will be popcorn, wine & beer, trailers, a Vanity 6 inspired pre-show, and a themed cocktail !
*Customized game card and prop is included in the price of admission.
19+ Event!
Doors at 9:00PM, event starts at 9:30PM Licensed. Probably going to sell out so don't miss out!

About the Film
THE LAST DRAGON
USA 1985 109min. 14A
Directed by Michael Schultz
Starring: Taimak, Vanity, Julius Carry
About Drunken Cinema
DRUNKEN CINEMA is a monthly series in Toronto, Kitchener and Montreal specializing in interactive game nights for extreme movie buffs. The series showcases cult classics and hidden gems from the 1980s and 1990s, while also providing an interactive twist to enhance the viewing experience.
Organizer of Drunken Cinema: THE LAST DRAGON (1985)
The recently renovated Revue Cinema is Toronto's premier not-for-profit community cinema. We offer great second-run Hollywood fare, insightful programming like our Silent Revue series — where classics from the silent era are accompanied on live piano — Food in Film, Designing the Movies, annual galas, retrospectives & numerous other community offerings. The Revue opened in 1912, making it the oldest operating cinema in Toronto. Support us by becoming a member & enjoy great perks throughout the entire year!