Description
An interactive movie game nobody survives. But Schwarzenegger has yet to play.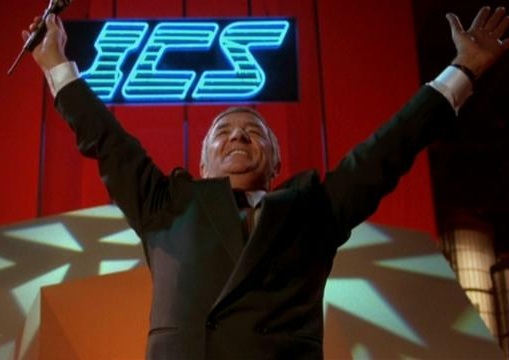 Drunken Cinema is back with our annual Arnie flick and we invite you to the headquarters of "ICS" (a.k.a. Revue Cinema) to participate in an interactive movie game for one of the best cult movies from the late eighties, THE RUNNING MAN!
Come watch this 1987 film about a "dystopian" USA, with a plot actually set between 2017 and 2019 which, unfortunately, has been pretty dead-on with accurate predictions about life in the Present. Experience the madness, the nostalgia and the plethora of Arnie one-liners with a great crowd in a great theatre!
There will be popcorn, wine & beer, trailers, a themed cocktail and prizes to be given away!

*Customized game card and glowstick is included in the price of admission.
Doors at 9:00PM, event starts at 9:30PM Licensed. Probably going to sell out so don't miss out!

About the Film
THE RUNNING MAN
USA 1987 101 min. R
Directed by: Paul Michael Glazer
Starring: Arnold Schwarzenegger, Richard Dawson, Maria Conchita Alonso, Yaphet Kotto

About Drunken Cinema
DRUNKEN CINEMA is a monthly series in Toronto, Kitchener and Montreal specializing in interactive movie game nights for extreme movie buffs. The series showcases cult classics and hidden gems from the 1980s and 1990s, while also providing an interactive movie game twist to enhance the viewing experience.
Disclaimer: All Revue membership discount benefits apply. Member free screening not applicable.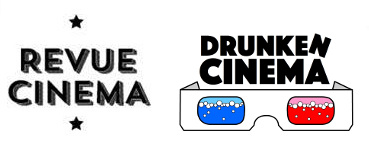 *As a licensed establishment, The Revue Cinema serves beer, wine, various spirits, and for this screening, a customized cocktail. Non-alcoholic drinks are also available. Please note that outside food & alcohol is not permitted in the establishment. Please enjoy responsibly.