Refund policy
Refunds up to 30 days before event
Eventbrite's fee is nonrefundable.
This course will give you a thorough understanding of the Drupal site building process.
About this event
The Drupal content management system is known for its flexibility. Drupal can be used for many types of websites, from corporate websites and media portals to e-commerce sites, community forums, and intranets. Site builders have the task of customizing Drupal depending on the content and feature-set they want to provide.
This course will give you a thorough understanding of the Drupal site building process. You'll get hands-on experience creating an information architecture for Drupal, and implementing advanced features with Drupal core and contributed modules.
Get a discount when you buy this course as part of these Drupal track packages: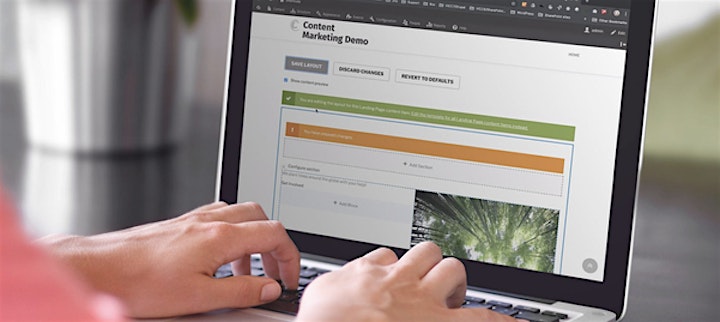 Learning Objectives
How to add complex and powerful functionality to Drupal using core and contrib

Considerations for planning and structuring content

Differences between entity types

Selecting and contributing contributed modules

How to configure key contributed modules

Best practices for launching and maintaining a secure and speedy website

The limits of Drupal site building and when custom theming or module development is required
The Blended Learning Process: How It Works
This blended learning course consists of live training with your instructor and cohort to deepen your understanding, one-on-one training sessions with instructors to get more guidance and support as needed, and pre-recorded videos and exercises between live sessions that allow you to self-direct your learning and learn at your own schedule.
Here's what to expect:
👩‍🏫 Live interactive sessions over Zoom (Tuesdays and Thursdays from 2pm to 4pm ET)
📺 Carefully crafted videos and virtual exercises to complete in between the sessions
👨‍💻 One-on-one sessions for personalized support
💬 A dedicated Slack channel to learn and grow together
🏆 A certificate upon completion
Outline
You'll have lessons to complete between live sessions (exercises with video instructions) and access to a Slack channel and a one-on-one session to help you out.
Install Party & Introductions: In this session, we'll make sure you're set up for success. We'll check that you have all the requirements for the course and troubleshoot any setup issues. We'll also do class introductions and talk about the Drupal content architecture and what you can build using Drupal.
Content in Drupal: Learn about your options for building out content in Drupal. Common content entity types like taxonomy and nodes, and how to add fields to content entity types.
Content Architecture Workshop: An interactive session: look at the information architecture for two example websites. Review the types of content on each website, the relationships between the content, and what fields each type of content has.
Views: Learn when and how to use Views to get your content out of the database and organize it on the page. Turn your Drupal website into a truly dynamic tool for content management.
Building Flexible Content: Create a landing page using Paragraphs, using Media and Layout Builder.
Wrap-Up: What are the challenges and benefits of building a website using Drupal? What are the best practices for site building and maintenance? Discuss how to get the most out of Drupal and the open source community.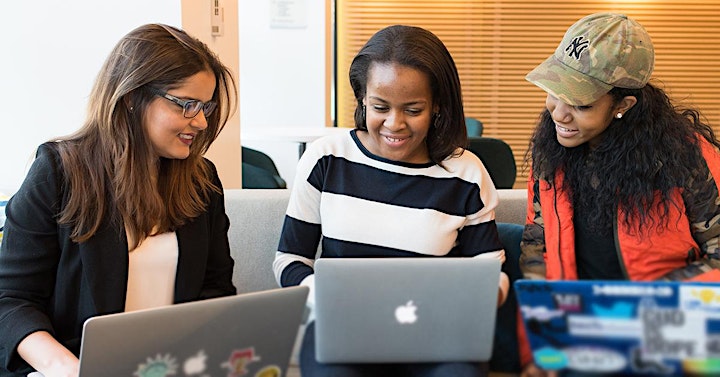 Who Will Get the Most Out of This Course
This course is ideal for site builders, developers and themers who want to be able to configure Drupal effectively.
What Our Clients Say 
"Thanks to the Drupal 8 Site Building and Architecture training session, I now have a good grasp of the basics for creating content types, taxonomy terms, and views with embedded blocks. The other training sessions in the Drupal series will grant me the knowledge I need to become a permanent and productive member of my Drupal web development team."
— Peder Klockmann, Software Developer Specialist at Maricopa Community Colleges
FAQ
What do I need for this class? A laptop, headphones and a mic.
Can I pay with a cheque? Yes, contact us and we can issue you an invoice for the training.
What are the pre-requisites? Understanding of basic Drupal concepts
What size is the class? There is a limit of 12 participants in each class
Do you offer discounts? Yes, we provide discounts for students, freelancers, and non-profit organizations. Please contact us for details.